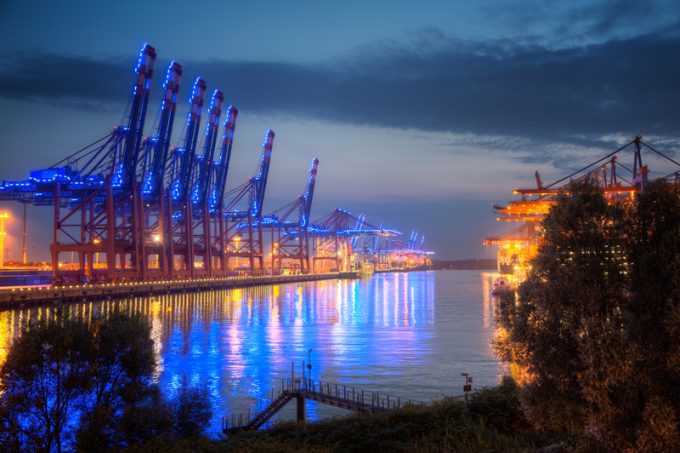 Following a 19% jump last week, the North Europe component of the Shanghai Containerized Freight Index (SCFI) today recorded a modest 3.1% gain, to $729 per teu.
The 1 November FAK hikes by carriers, underpinned by radical blanking programmes, saw the Asia-North Europe shipping lines on the front foot in the market this week. But despite tight space availability, they were apparently unable to maintain the upward momentum.
Nevertheless, carriers are understood to be considering a further FAK hike for 1 December to coincide with annual contract negotiations. However, few shippers or carriers The Loadstar has spoken to recently expect a further round of increases to stick, given the weak trade fundamentals.
The consensus is for a rate hike towards the end of December, in response to the early Chinese new year, which falls on 25 January.
Commenting on the latest data from Container Trade Statistics, which recorded a year-on-year 0.5% decline for European imports in September, container shipping analyst Lars Jensen noted that the trade was showing "an inherent market weakness".
Meanwhile, the hitherto more robust Mediterranean route is coming under pressure, with the SCFI Asia-Med component declining 1.9% on the week, to $721 per teu.
The SCFI commentary notes that the market is "weaker than for North Europe", with slot utilisation on sailings at a disappointing 90% at best.
On the transpacific, the SCFI suggests carriers also failed to continue the recovery. Spot rates from Asia to the US west coast lost 3.5%, to $1,532 per 40ft, while to the east coast, rates declined by 1.2%, to $2,572 per 40ft.
Transpacific spot rates are 41% lower than the same week 12 months ago for US west coast ports and 29% below for the east coast, although a year ago, carriers benefited from a front-loading rush by shippers trying to beat new US tariffs on Chinese imports.
It had been anticipated that there would be a fresh surge in front-loading, to mitigate the impact of US tariffs on some $160bn worth of Chinese imports, including mobile phones, computers and hi-tech toys, due to come into force on 15 December.
However, this week it was announced that the two nations had reached an agreement on an interim trade pact that would remove some tariffs on each other's exports, including those planned for next month.
George Griffiths, editor, Global Container Freight Market, at S&P Global Platts, said carriers would continue to use blanking programmes to "preserve rates until demand ramps up to a sustainable level".
And on the 1 January 0.5% sulphur cap on marine fuel, for ships that do not have scrubber systems installed, Mr Griffiths said the IMO 2020 regulation had not in general seen shippers front-load to avoid extra low-sulphur surcharges.
The majority of carriers have now rolled-out their "transition" low-sulphur surcharges, effective 1 December, to compensate for the additional cost of compliant fuel.