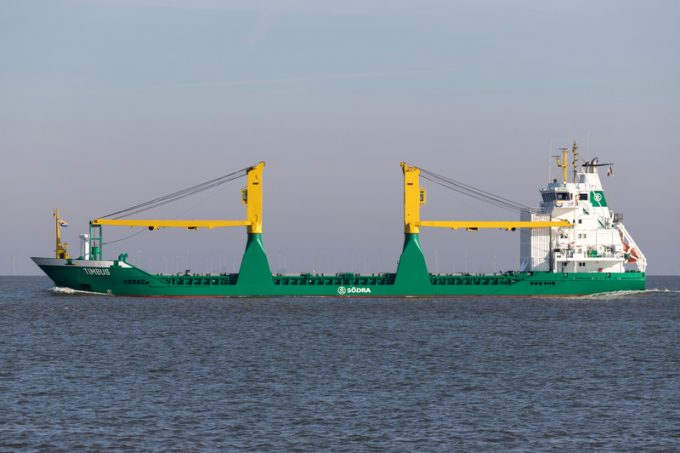 A dearth of containerships for hire on the charter market has potentially brought lucrative opportunities for embattled multipurpose vessel (MPV) owners.
The number of container vessels idled around the world has fallen dramatically, from more than 500 in June to just 92 on 9 November, according to Alphaliner.
Moreover, the majority of these are unavailable for charter, as they are either undergoing scrubber retrofits, are the subject of legal process or, in the case of 22 Iranian-owned ships, stymied by sanctions.
"Basically, carriers are looking for anything that's floating and not subject to a lien," one Hamburg-based broker told The Loadstar.
"It's no longer about daily hire rates and fuel economy, as the lines are awash with money from the freight rates they are getting from Asia. It's about availability – the earlier and the longer the period the better," he said.
A carrier source told The Loadstar this week it had deployed "every single ship we have" to meet demand, and "we are rushing through scrubber retrofits and deferring non-essential surveys".
The lines have turned to feeder operators to relay containers discharged at the wrong ports as a result of congestion at terminals, as well as to reposition thousands of empty boxes desperately required in Asia.
However, feeder operators are also not only finding it almost impossible to secure additional tonnage, but are fighting to extend the vessels currently on hire against owners' substantial daily hire rate hikes and tougher terms and conditions.
"We are finding we are actually competing for the same ships with lines that want us to feeder their boxes," said one operator source.
Another said it had been asked to take more than 10,000 boxes to the UK next month as carriers skip calls at heavily congested ports, but "there is no ship to be got for want nor money, it's insane ", he said.
Meanwhile, according to Alphaliner, the 'sold out' containership charter market has prompted some carriers to tap the MPV sector for ships with "good speeds and high container intakes".
The consultant added: "Market sources indicate that various multipurpose owners are currently proposing their ships for charter to container lines.
"Illustrating this trend, South Korean carrier HMM has fixed the MPV Thalia, a 30,000 dwt MPV with a capacity of 1,888 teu, for a five-to-six-month charter. The vessel is being deployed on a container route between South Korea and the Russian far east."
However, an industry contact said he "doubted" MPVs would be deployed other than between smaller ports.
"The main container hubs will just not accept them," he said.
"However, there might be opportunities at the smaller general cargo ports, and of course all you need for evacuating empties is a flat quay and a mobile crane," he added.
The MPV market has struggled in recent years with a stagnating fleet and a very small orderbook. According to a recent market analysis by Drewry, annual growth potential is just 1% from the project and heavylift sectors.
And, on the MPV development, Susan Oatway, senior analyst, multipurpose and breakbulk shipping at Drewry Maritime Research, told The Loadstar she had seen two reports, but they were both citing the same fixture.
"I need more evidence to decide whether this is a trend," she said.