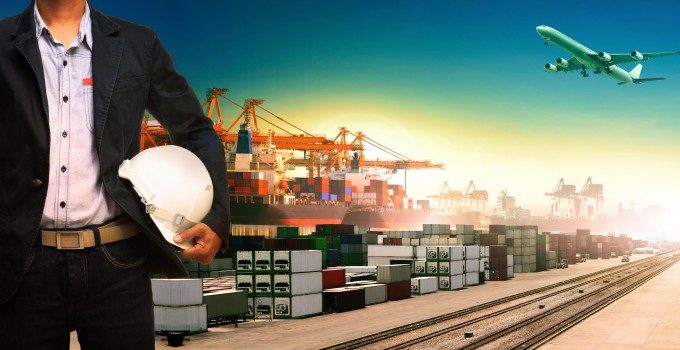 Cargolux's staff have called on their unions to go into a 'conciliation' process, a legal pre-cursor to industrial action.
Following a letter from interim president and CEO Richard Forson to the unions on 20 May, and one to staff on 21 May, in which he outlined the position of the management, the unions say they have no further options.
"Letters like this don't help," said Hubert Hollerich, secretary of the OGBL union. "They make the situation more difficult, more confusing. We are really disappointed as the unions made a very realistic proposition."
The OGBL and LCGB unions had outlined ways in which the cargo carrier could find the required $12.5m in savings, through productivity and efficiency gains, and also offered a staff loan to the company to make up any shortfall, to be paid back once the company is profitable again.
Cargolux's management has, however, rejected the idea of a loan. While Mr Forson found several areas of agreement in the union's suggestions, he added that he would only reinstate the Collective Work Agreement, a foundation of the social model in Luxembourg, if further conditions were met.
These include an assessment in August next year to determine savings made and any shortfall.
"How can you do an assessment in August, when the best months of the year are still to come?" asked Aloyse Kapweiler, secretary of the LCGB union.
In the letter to unions, seen by The Loadstar, the additional requirements in case of a shortfall in savings appear to give Cargolux's management an open invitation to implement almost any measures. The letter states, with little further specification: "In the event a shortfall is anticipated, based on measurement conducted, additional employee cost-saving measures will be implemented to achieve this target."
It also says that even if the 2014 profit target is reached, "under no event will any reimbursement made [to the staff] exceed $2.5m".
In another slightly confusing paragraph, Mr Forson's letter also states that due to the ongoing negotiations, the company has already failed to find $10m in employee savings due this year, but this will also have to be met. The unions say they are unsure whether this is an extra $10m, taking the total to come from staff to $22.5m, or whether this is included in the $12.5m.
"But time doesn't seem to be a problem for the management – they are dragging their feet," said Mr Kapweiler. "We've identified several million in savings they could make, but they weren't interested. Instead they want to change our way of negotiating in Luxembourg. It's an extraordinary situation. Why would someone work against their staff instead of working with them? If a solution was urgent, they would have taken our hand long ago. Mr Forson wants cash. We want long-term sustainability."
In his letter, Mr Forson noted a study by the Association of European Airlines which showed that for an airline to be sustainable it needed a Return on Capital Employed (ROCE) of between 7% and 10% per annum. Currently Cargolux's ROCE is 0% (2012) and it is estimated to reach 1% this year. According to the business plan, if all the savings are found, Cargolux should reach a ROCE of 6% by 2015, and 8% by 2016.
Mr Forson also noted a difficult market characterised by overcapacity, "very aggressive competition out of Asia and the Middle East", the actions of "irrational competitors" and profitability in Europe, "compounded by the restrictive economic and regulatory conditions".
Mr Hollerich added that he thought the letters were motivated by politics. "It is a political letter. I think the owners want to make it clear that they want to lower the conditions of employees in Luxembourg."
Unions at Luxair, also partly state-owned, and which shares the same chairman of the board of directors with Cargolux, have also entered the conciliation process after the CWA was cancelled, adding weight to the argument that there is a change in political will surrounding union rights. In addition, it was announced this morning that Hjoerdis Stahl, executive vice president of LuxairCargo, is to quit the company in July. A spokesman said that he didn't know why she was leaving or whether she had another job lined up. Formerly with Lufthansa Cargo, Ms Stahl has worked in air freight for over a decade.
The conciliation process takes a maximum of 16 weeks, and the unions have said they would reject any move towards arbitration. While several months ago the prospect of industrial action was firmly ruled out, the will appears to be changing.
"Strikes are not a tradition in Luxembourg," said Mr Kapweiler. "I sincerely hope we don't have one – but we don't fear a strike if it's necessary."
Mr Hollerich of the OGBL union added: "There is still room to find a compromise – our first aim is to get the new CWA and it's in our interests to continue using a diplomatic way. But we need consensus from the management. The conciliation process then allows us to do industrial action."
As Cargolux continues to search for a new investor to replace Qatar Airways, the threat of industrial action will no doubt make it a harder deal to do.