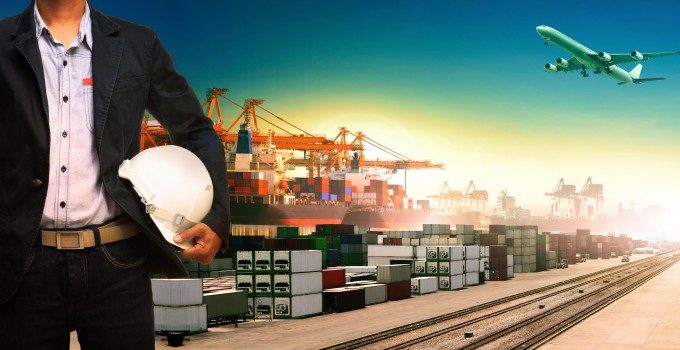 Cargolux pilots are "very likely" to strike when the Collective Work Agreement (CWA) expires at midnight on November 30, if no new deal has been reached, according to Luxembourg's pilot's association, ALPL.
The LCGB union, together with the ALPL, is putting measures in place in case of industrial action. The international pilots' body, IFALPA, has urged its members worldwide to assist striking Cargolux pilots by supporting their own airlines if asked to provide additional flights "to avoid that traditional customers of Cargolux suffer".
And the feisty LCGB appealed this morning to Cargolux shareholders to put pressure on management to agree a new CWA.
A directors' meeting is scheduled for tomorrow, and the union has put the incentive of up to €5m a year in taxes and social insurance contributions to the state shareholder, if management agrees on a $10m savings plan, initiated by the union, in exchange for "foregoing the outsourcing of aircraft and the associated flight deck employment".
Dirk Becker, executive secretary at ALPL, said: "They ignore [the $10m offer]. We don't know why they won't agree. They are happy to take the savings, but it's not enough. It's never enough."
However, a spokeswoman for Cargolux told The Loadstar: "LCGB's proposed measures that they claim would bring savings of $10m was admitted by the unions to be only an estimate. Whilst we appreciate their effort, the savings are, in effect, significantly  lower than the sum presented and would also largely be offset by extra costs resulting from the union's proposals."
The sticking point continues to be Cargolux Italia. Cargolux management has argued that operations are growing in Luxembourg anyway, so it should be allowed to expand its Italian operation too, at no detriment to its Luxembourg staff.
Mr Becker, however, claims four aircraft have been outsourced to Italy, but often fly through Luxembourg, yet Cargolux pilots are unable to fly the Italian-registered aircraft, leading to inefficiencies across the two airlines.
"It's a relatively small airline and needs the buy-in of the entire staff. We've identified that staff are willing to put in savings, but what we demand is collaboration, and the prevention of uncontrolled outsourcing. If we can achieve the same savings as we have offered, then it makes no sense to outsource," he added.
Cargolux responded: "We remain confident that an agreement can be reached subject to LCGB accepting the job security agreement offered, the proposed limitation of the fleet size of Cargolux Italia and LCGB abandoning their continued request relating to additional flight time limitations that would result in inferior productivity of Cargolux crews in comparison to all other European carriers using the standard European Flight Time Limitations (EASA FTL)."
The Cargolux spokeswoman added: "LCGB has to show their willingness' and commitment to accepting management's position, specifically in respect of Cargolux Italia and the EASA FTLs. Once agreed, we have no doubt that all of the remaining issues can be resolved within a short period of time, considering also the agreements already reached on CWA provisions relating to all ground staff working at the airline."
According to the LCGB, Cargolux expects to report "a positive, two-digit-million financial result" this year, which would mean a better result than last year, when it reported a profit of $3m. The carrier has been much quieter about its volumes and results this year, after a flurry of 'good news' press releases last year. In 2013, it reported a full year profit of $8.4m, up from a loss of $35.1m the previous year.
The state of Luxembourg, indirectly, now has a slightly greater share of Cargolux after Lufthansa sold its 13% stake in Luxair, a 35% shareholder of Cargolux, to the government, citing lack of influence over the carrier. The government is expected to sell-on the share shortly.
Whether the carrier's Zhengzhou-based 35% shareholder, HNCA, would want Cargolux to forego aircraft outsourcing, just as the pair attempt to launch Cargolux China, is unknown.
The union has upped the stakes in its negotiations with Cargolux, playing, according to the gentler OGBL union, a "dangerous game". LCGB balloted its Cargolux members this month and 94%  voted in favour of industrial action.
However, staff cannot strike until the CWA expires. While management has said it would "honour" the existing contract until an agreement is reached, the pilots say that they can strike after from December 1, and legally, they are in "unchartered territory" from that date.