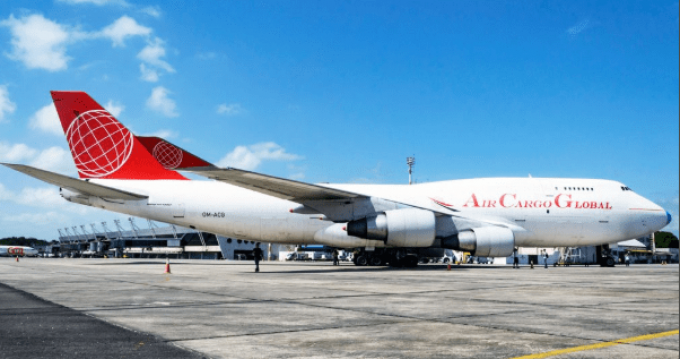 Cargologicair has had its AOC suspended for three months, from yesterday, according to the UK Civil Aviation Authority.
"We can confirm that Cargologicair Limited, which operates from London Stansted Airport, has had [its] operating licence and air operator certificate operating licence suspended for a period of three months, at the request of the company," a spokesperson told The Loadstar.
Cargologicair is not the only casualty this year. Air Cargo Global (ACG), a Slovakia-registered carrier, has reportedly also bowed out of the market.
ACG is likely to have been affected in part by El Al's decision to switch its Tel Aviv-Liege service to Atlas Air in January. It had wet-leased from ACG, and flight tracking data reveals that one of its three 747 freighters, operating as ASL, last landed in Liege from Tel Aviv on 31 December.
Its two other aircraft have not operated under ACG's registration since one landed in Kazakhstan from Liege on 16 December, and the other landed in Liege from Hanoi in mid-October.
Like Cargologicair, it has not responded to questions, but other media reports that Cargologicair blamed recent issues in China for its demise.
However, as the market picks up and charter enquiries soar, it seems unlikely to be the whole answer. In addition, Silk Way said this week that it had continued to successfully connect China with more than 20 weekly flights, via a mix of scheduled and charter operations.
"We have decided to honour the loyalty of our BSA [blocked space agreement] customers also throughout difficult times," said president and chief executive Wolfgang Meier.
"Therefore we have not followed the way in cancelling all our scheduled flights by operating just charters, as we think that in the long run it will bring us even closer to our partners. We are a forwarders' airline and we will further expand on those relationships by enhancing the group of close partners.
"Of course, it is currently a daily challenge to manage the imbalances of the various tradelanes, but we do count on the understanding of our partners as this is a real special situation."
Silk Way however failed to respond to questions concerning reports that it had closed its SW Italia arm – but the Italian operation's last aircraft transferred to Silk Way West in October.