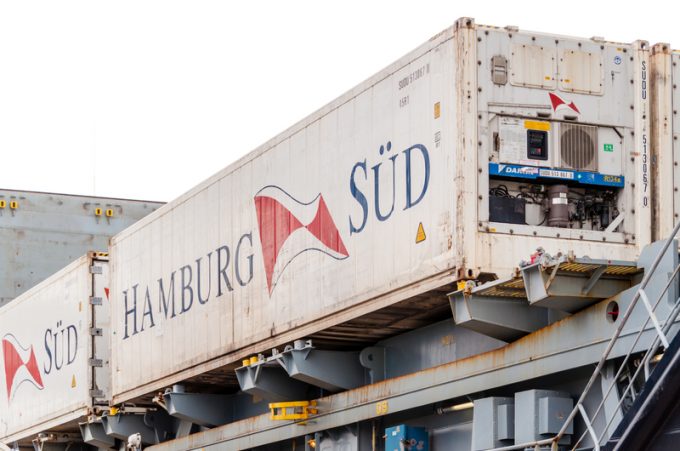 The integration of Hamburg Süd's reefer container fleet into parent Maersk appears to have been completed today, after the German carrier announced it was offering all perishables shippers Maersk's remote container management (RCM) system.
The combined reefer fleet of the two carriers, including subsidiaries Sealand, Safmarine and Alianca, is now 380,000 units, all covered by RCM.
And Maersk today announced it had released a revamped RCM platform, featuring a virtual assistant app, Captain Peter, developed in conjunction with some of its largest perishables shippers, including Dole, Fyffes and Wiskerke Onions.
"Over the past two years, our RCM product has proven good value to our reefer customers, but we have also identified key areas of improving such a cargo visibility tool," said Ken West, reefer digital development manager at Maersk.
"With Captain Peter, we are significantly elevating the customer experience of working with the data, and building the foundation for delivering even more advanced features around it," he added.
One key development is exception reporting – the app "keeps an eye on the container's temperature, humidity and CO2 levels, and notifies the customer if something needs attention".
Hamburg Süd said: "The added value of using RCM is that it enables customers to use this data to monitor their supply chain better, to make it much more efficient and reliable, and to thereby leverage great potential for cost savings. As a special feature the data of the cargo probes for cold treatment cargo are available online."
Chayenne Wiskerke, managing director of Wiskerke Onions, was an early customer of the RCM platform and said: "I choose Maersk and Captain Peter over others because I can see what is happening with my cargo. You can't imagine the pain I'm feeling when I can't see what is happening during the voyage."