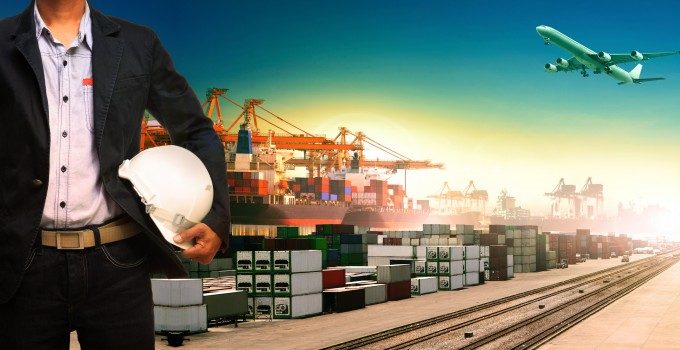 China's recent blocking of Maersk, MSC and CMA CGM forming the P3 Alliance could have global competition law ramifications.
According to Anthony Woolich, partner at law firm Holman Fenwick Willan and an expert on international competition law, China's Ministry of Commerce (MofCom) took a divergent view of the P3 from that taken by western competition authorities, which had given the network the green light.
Mr Woolich told The Loadstar, on the sidelines of last week's TOC Container Supply Chain event in London: "MofCom seems to have departed from the approach of the EC and [US] FMC and treated it as a merger, and concluded that the market share was too high.
"There are consequences for the development of international law.
"Despite a highly publicised meeting in December between the EC, FMC and MofCom to discuss the P3, you then have this divergent decision, which makes things very difficult for international businesses."
Mr Woolich argued that the decision may provide some impetus for the creation of a global competition authority to rule on cases which are truly global.
"I think that in due course – and we are not near there yet – it would be hugely beneficial for business if there was a world competition authority. Imagine it as a sort of extension of what we have in Europe, where we have merger control by the EC which substitutes merger control within member states for the biggest deals.
"A world competition authority with worldwide powers would have all sorts of advantages – it would have one procedure, in one language, and one set of rules. At the moment, there are more than one hundred sets of procedures around the world, and as globalisation increases that's a real problem for business
"Of course, shipping is a real example of an industry that is globally integrated, and there would be real advantages to the industry if it came under one authority which could rule on an international arrangement of the type that the P3 proposed – it was only MofCom that defined it as a merger.
"I think there would be greater consistency of approach," he said.
Meanwhile, Jongwen Zhu, who leads DLA Piper Asia's competition law practice, has argued that the MofCom decision could have a fundamental impact on further consolidation within the shipping industry.
"This prohibition will no doubt change the consolidation path of the shipping industry. It rings the bell for other shipping alliances such as the G6.
"Reportedly, [the] Hong Kong Shipowners' Association is planning to seek an industry-wide block exemption from Hong Kong Competition Ordinance for voluntary discussion agreement and vessel-sharing agreement.
"It's prudent for companies in transport and other industry sectors to review and discuss their existing and contemplated alliances and co-operation agreements with antitrust counsel to ensure such activities do not violate competition laws."