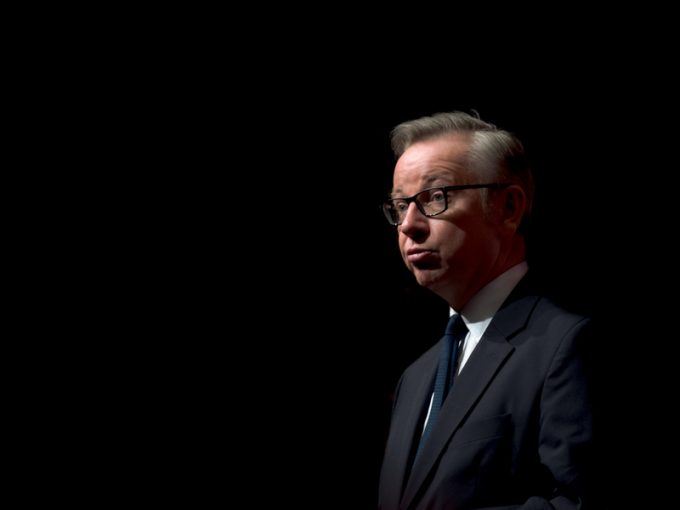 Businesses are exaggerating their concerns about the additional customs declarations needed after the UK ends the Brexit transition period on 31 December, according to cabinet minister Michael Gove.
He told parliamentary committee chairman Hilary Benn businesses were "amplifying their requests as a way to make government listen".
Mr Benn asked why organisations such as the Cold Chain Federation would say the sector was "hopelessly ill-prepared".
"Any organisation preparing for the change would want to do everything possible … and would love to see a greater degree of attention to their needs," replied Mr Gove.
"It's part of the to and fro in which organisations seek to articulate, to a particular degree of force, the request that government should respond to their demands."
Mr Gove refuted the suggestion he was not taking businesses seriously, and added: "While it's vitally important to act quickly, it's also important to make sure we are calm, focused and temperate when it comes to delivery."
While initial government forecasts have indicated that some 50,000 additional customs officers will be required from 2021, Mr Gove said the number was an estimate and the government was in discussions with the sector.
"A lot may depend on how people package or repackage consignments," he said. "We are working with business to ensure they have the processes and people in place."
He referred to a survey "earlier in the year" which he claimed said 71% of intermediaries were "confident that they were able to meet the increase in demand for additional customs declarations".
However, The Loadstar could find no reference to this survey, or any date it may have been completed and whether it was pre-Covid.
Mr Gove also repeated the much-doubted claim that the government had seen more than 20,000 Customs-related training courses undertaken.
The Cabinet Office declined to give details when questioned by The Loadstar, while the organisations offering training say they have not seen that level of interest. According to a Freedom of Information request in mid-April, less than 900 business had signed up.
And Mr Gove also reiterated that the government was talking to the industry about a "new physical training academy in Kent" – which BIFA has claimed would be "illogical", given that the government had invested in online courses. Again, the Cabinet Office declined to offer any details.
Meanwhile BIFA, following a survey in which 72% of its members said there should be an extension to the Brexit transition period, called on members to write to their MPs, and Mr Gove.