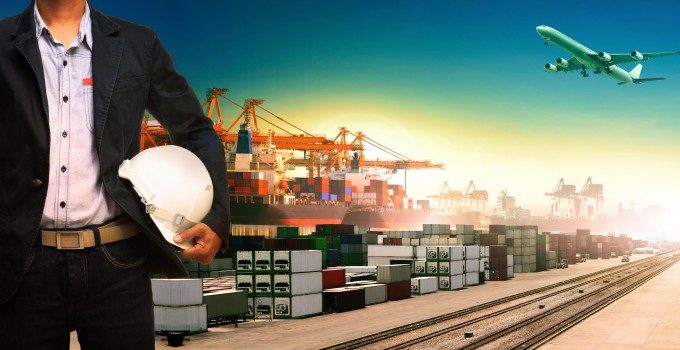 Former CEO John Pattullo has resigned as non-executive director to CEVA and become a 'special adviser' to the board, which could be a step towards reassuring the troubled freight company's customers and staff.
While many staff felt short-changed by private equity owner Apollo Global Management, with which current CEVA CEO Marvin Schlanger is closely associated, Mr Pattullo appears to have a loyal following among employees. He also has considerable experience in the freight industry, while Mr Schlanger is a relative novice.
Mr Pattullo left the company in October last year, but retained a role as a non-executive director until August, when he was given his new role.
CEVA is battling to rebuild its reputation following its financial recaptialisation this year. But Mr Schlanger, in an interview with The Loadstar, said he believed customers had complete confidence in the strength of the organisation.
"The recapitalisation created some noise in the marketplace, a good deal of which was unfair and inaccurate and propagated by our competitors," he said.
"We spent a lot of time talking to our customers – everything we said was completely accurate. We fulfilled all of our obligations to our customers, and we successfully recapitalised without disrupting our business. Our customers saw it as a positive transaction for us."
He said CEVA had won several new key contracts, proving market confidence.
"The logistics marketplace sees CEVA as having an improved position, and we have had a series of very significant wins in the market – business captured from existing players. This indicates that the supply chain marketplace recognises CEVA is a much stronger entity and has solid financial foundations."
However, sources close to CEVA indicated that its weak financial position has had a negative effect on the company.
One senior manager, who recently left the company, said: "There is a limit on investment – there has been a clampdown. It's hard to grow in a region when investment is constrained. If I was a customer I'd be concerned."
One of the problems, admit company sources, is that CEVA has not invested sufficient amounts in IT.
"The reality is that CEVA still hasn't got a global freight management system, but it needs one to compete. Some rivals have better technology," said one source.
But Mr Schlanger said that CEVA was now ready to invest. "IT is where we have to grow; we can accelerate there. Some of our products are very competitive – our supply chain track and trace product, for example. But our future strategy is going to include more investment in IT – we are willing to commit."
He added: "In the contract logistics industry we have a solution design capability as good as any – we are in the top 10% as a supplier of contract logistics solutions. And we have a global footprint in freight management. We can sit with the customer and talk end-to-end supply chain solutions from any place to any place. That's our value proposition."
The concern is that fierce competition in the forwarding industry will allow companies with deeper pockets to invest more or to lower their pricing to attract customers. Dick Armstrong, analyst at Armstrong & Associates, explained: "CEVA continues to have good opportunities and it has made some expenditure to improve operations and be more competitive. But the competition isn't sitting still, so the likes of DHL, Schenker and Panalpina are going to keep the pressure on, especially in the automotive space."
Other sources have questioned whether CEVA is losing too much industry expertise, with growing forwarders such as Norbert Dentressangle taking on many former CEVA staff. But one company source said new expertise was being recruited.
"CEVA has already lost a lot of experience – but there seems to be an inexhaustible supply of ex-DHL people coming in."
With Mr Pattullo – in name at least  – advising the company, both customers and staff are likely to have increased confidence, despite management changes which have left significant "holes" in the senior team.
But Mr Schlanger argued that there was no problem in retaining management, and that the company was engaged in "active searches" for any remaining senior positions.
"Most important for me and the company is to ensure we have the right candidates," he said, "it's not only for the job today but for bigger things. The most important thing is to find the right people rather than sticking to a timeframe.  Finding quality is the most important."
He also believed that whatever the economic outlook, CEVA would find success.
"I need to create a profitable enterprise in any environment we are in. We plan for the worst and hope for the best. We have a very modest view on market recovery. If it's more robust, then great, but the management team is focused on making sure that CEVA is successful in any environment."
With a significant automotive contract up for renewal towards the end of this year, time will tell whether CEVA really has secured the confidence of its customers.