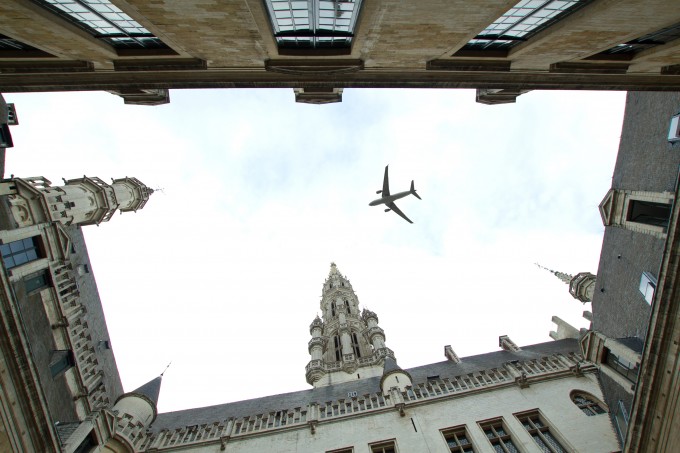 Air cargo shippers and forwarders can expect a greater focus on quality at Brussels Airport, as well as enhanced Belgian government relations.
The innovative airport, whose team started the CEIV trend, has established an air cargo community organisation, Air Cargo Belgium (ACB), mirroring those at airports such as Schiphol and Frankfurt.
European airports have recently been taking a noticeably firm lead in promoting the air cargo business – and this new initiative continues that trend.
While logistics companies in Brussels are already part of various associations, such as BAFI for forwarders and ACMAB for cargo airlines, ACB gives the group better resources and an ability to work with companies across the air cargo supply chain, as well as with the government.
Head of cargo at the airport Steven Polmans is chairing ACB. He said: "Logistics is very important both for our federal as well as our regional government.
"Up to now, we've had support on a project basis, such as our pharma project or our cloud community system. With the new set up, we are looking at getting some structural financial support rather than just project support."
It has taken four years to get the project off the ground. Along with the airlines, forwarders, handlers, airport and the chamber of commerce, "it was important to have some of the bigger and more important companies as part of our new organisation from the start, as this would give us more credibility and resources and a better representation of the industry in our board," he added.
ACB will have its own budget and will focus on the whole cargo community at Brussels.
"It really creates a change in mindset," Mr Polmans told The Loadstar.
"A lot of airports are starting to be actively involved in cargo and are often driving changes – the very strong competition in our region stimulates this. I also think that, at an airport where a lot of companies come together, you often can create the right set-up to aim for this change.
"At an industry level, this is not always possible, one company worldwide can not always create the right environment and scale at each location. But at a certain point it all comes together in one location, an airport, where you are sitting physically together. Add some willingness and increased interest of airports in the cargo process, and change is possible."
Mr Polmans has been a strong advocate of change across the air cargo industry, and has said previously it was time to act, not talk any more. At the World Cargo Symposium in Berlin last month he urged the industry to put more effort into increasing the overall value of the business, rather than merely stealing market share from one another.
"We need to spend 5% of the time not on our own companies, but on the industry. That would make the industry better."
lain De Heldt, chairman of the Belgian Airfreight Institute said ACB would bring added value to customers.
"I feel confident that we are at the beginning of a great development, where quality and expertise are key. If we strive for 'best in class', cargo volumes will come automatically."
The news comes as Volga-Dnepr Group announced it had signed a strategic agreement – including guaranteed volumes – with Sheretmetyevo Airport to boost the air cargo industry in Russia.
The agreement, said the airport's director general Michael Vasilenko, "embraces not only the quantitative side where Volga-Dnepr Group guarantees an agreed volume of transit, transfer and import-export cargo flows, but the qualitative side as well, with the building of an up-to-date hangar complex for maintenance and repair services, expansion of cargo facilities to offer handling for special commodities and, most importantly, provision of all the resources needed from our side".
The pair also aim to encourage cooperation with other airports.