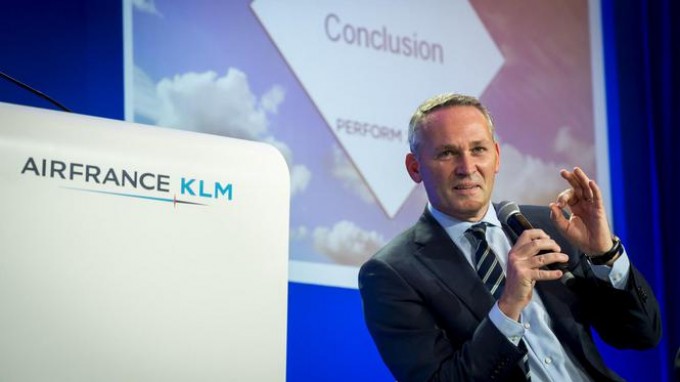 Bram Gräber, the Air France KLM Cargo executive charged with turning the carrier around, has announced that he is leaving the industry to take up a position at a marine services company.
Mr Gräber, who has spent 20 years in the airline business, wrote to colleagues that he had "mixed feelings" about his departure, scheduled for June 1.
"Of course my work with you in cargo is far from done, so I apologise for that. However, we do have a good momentum now, a sense of direction and a great team with real experts in cargo worldwide. So for sure we move on.
"Mixed feelings I can understand, but as of tomorrow, we will have the eye on the ball again, filling those aircraft (nice re-bounce of the loads last week, especially inbound Asia), serving our customers and improving and innovating the business," he noted.
Colleagues expressed surprise at the decision to move to Royal Boskalis Westminster. Mr Gräber has had a long career in both the low-cost business, as head of Transavia, as well as cargo. He was among eight executives to be named in the air cargo antitrust case.
Since becoming head of the Franco-Dutch carrier's cargo business he has being working to turn its fortunes around. Last month the airline reported a reduction in operating losses from €97m to €42m for the year. It phased out five freighters – but the operating loss in the full cargo segment widened to €245m from €212m.
His successor will be announced soon, said the carrier.