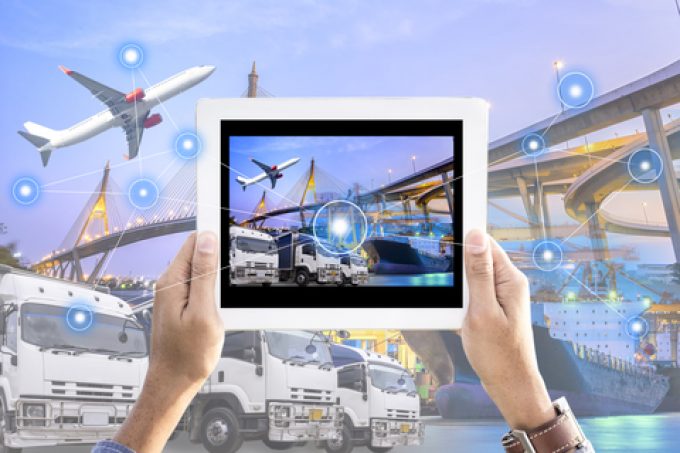 The rapid uptick in digital freight sales means first-mover advantage is over, according to Freightos.
But, it adds, the industry has entered a "golden age" for SME forwarders.
Speaking at the Container xChange Digital Container Summit last week, Freightos chief marketing officer Eytan Buchman predicted that over half of global freight sales would be made online within the next decade.
"I'm willing to put money on that," said Mr Buchman. "And our investors certainly are, because it's already happening in B2B e-commerce – one of Amazon's fastest growing units is Amazon Business, for example."
In container shipping, Mr Buchman highlighted the growth of Maersk Spot, which he said was now one of the top 10 B2B e-commerce websites in the world. Recent estimates by SeaIntelligence Consulting suggest the digital booking platform accounts for 41% of Maersk's spot bookings, and Hapag-Lloyd's equivalent represents 33%-50% of its spot bookings, around 11% of its total.
And airfreight has seen a sharp uptick in digital freight sales through the pandemic, too. For instance, Air France KLM saw its online bookings surge from mid-20s% to 43%, according to Mr Buchman.
"Their customer service representatives were not always as available [due to lockdowns]," he explained. "So customers went onto the website, instead, and they realised how easy it was."
And a Freightos survey found there were seven or eight forwarders now offering instant less-than containerload (LCL) quotes without an account, compared with none in 2015.
"And as soon as you have an account, you can get instant quotes much faster from more than 10 of the top 20 freight forwarders," Mr Buchman added. "And I see this as the tip of the iceberg, because you can only sell freight services online if your internal pricing and internal sales are digitised as well."
Nevertheless, there are areas much in need of improvement.
Interestingly, three of the top shipping lines can provide quotes in under 24 hours, whereas digital forwarders are "shockingly not nearly as advanced, when it comes to selling freight services to customers that just 'walk in off the street' to their website," Mr Buchman said.
Furthermore, in LCL at least, there is a lack of transparency and large range in pricing. The Freightos survey showed a shipment from Shenzhen to Pennsylvania attracted quotes with a 192% range in pricing.
"There's very few industries where you go to the top 20 companies and get that wide range of pricing," Mr Buchman noted.
As a result, he said, forwarders could improve services by "democratising pricing" and focusing on value over price-secrecy, as customers could easily shop around to see how their quote compares in the market.
Meanwhile, with freight forwarders like Kuehne + Nagel having offered online freight bookings for five or six years, Mr Buchman  said companies acting now couldn't say they were the most innovative.
"There are companies getting serious return on investment, so the bad news is your first-mover edge is over."
However, there's also an opportunity for smaller players to use the current wave of digital adoption to their advantage, even if they weren't a first-mover.
"I think this is this is a golden period," said Mr Buchman. "I look at the Freightos marketplace and see there are some small companies outselling some of the top ten forwarders in the world, because they're using the right internal capabilities to digitise and scale.
"Five years ago, a forwarder would have to invest $150,000, or even $1.5m to build their own internal system, whereas now they can 'throw a rock' and hit five or six different platforms that can help them digitise customer service, pricing, or track and trace.
"Suddenly, the ability to shift your organisation really quickly becomes a huge asset – you can get your company onto a new platform much faster than a top 10 or 20 company can."