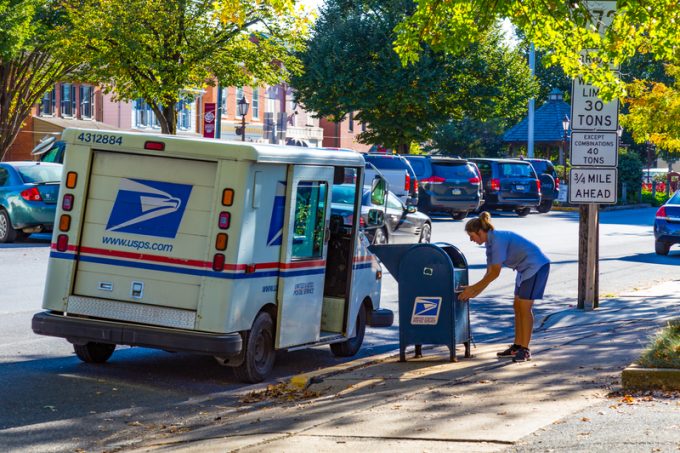 European letter carriers are preparing for a new regime for low-value commercial letter mail entering the European Union (EU), which calls for electronic submission of shipment data in advance.
With values below national de minimis levels for personal consumption, these shipments do not require clearance, but they have to be declared.
The new framework is due to come into effect across the EU on January 1, 2021, concurrent with the mandatory implementation of advanced digital data systems for customs and transport security across global postal networks worldwide.
Whereas traditional mail has been in rapid decline, commercial letter mail is showing robust growth, owing to the surge in e-commerce.
Horst Manner-Romberg, principal of parcel research and consulting firm M-R-U, says a broad range of online merchandise is sent in letters and large envelopes, from gadgets and low-end watches to spare parts, cheaper clothes and fashion accessories.
The German postal gateway for international mail at Frankfurt Airport handles 100-110 million letters a year, he pointed out.
Faced with this deluge of traffic, customs authorities are stretched to the limits and getting shipment data in advance would allow them to identify questionable letters and envelopes for inspection prior to their arrival in the EU, he said.
 The US Customs & Border Protection Agency is to start a voluntary pilot scheme this month to collect advance data for e-commerce shipments with import values below the personal allowance threshold of $800.
The agency has been struggling to cope with the rising influx of e-commerce shipments, in addition to other duties like dealing with the migrant problem on the US-Mexican border. Advance shipment data should enable it to target shipments for inspection.
Evasion of duties and taxes is one issue these programmes aim to address. In addition, they should help identify shipments that may contain counterfeit brand products like fake Rolex watches, said Mr Manner-Romberg.
He added that some dealers in counterfeit goods have set up stations in EU countries known for having less-stringent customs controls for import and further distribution within the EU.
Another objective is to intercept shipments of drugs, Mr Manner-Romberg said. In the US, the opioid epidemic has also been cited as a reason for a need for closer scrutiny of mail.
The requirements on advance data are relatively low. The EC, which has mandated to move to digital data submission ahead of shipment, has allowed for a simplified data set with significantly fewer elements than for standard customs clearance declarations.
The new environment should allow private letter carriers to take more control of the process, which has been largely in the hands of the postal agencies so far.
"There is no set monopoly for postal agencies, but the advantages they enjoy are immense," said Mr Manner-Romberg. "Traditionally, the postal service did customs inspections.
Postal agencies are also closer to national legislators that are defining the standards for the impending regime within their countries. De minimis levels vary within the EU, and there are numerous national restrictions and levies on a host of commodities, Mr Manner-Romberg noted.