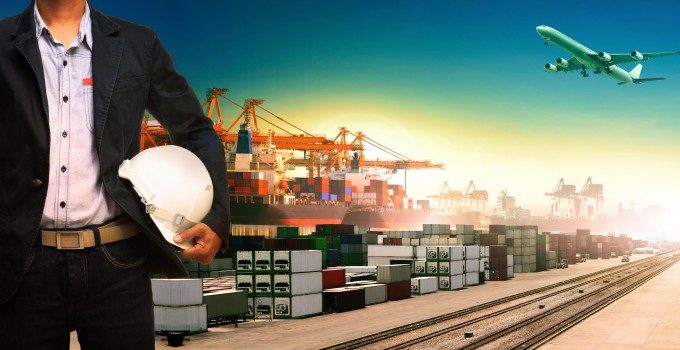 Air freight spot rates out of and into China are said to have "dropped like a stone" during the past three weeks.
Despite growing demand and volumes, sources reveal that some carriers have significantly rduced their rates, while yields are under intense pressure.
The lowest rate currently reported is US$0.65 all in, from the Eurozone into China. As one source pointed out, that barely covers the lowest costed bellies, let alone freighter operations.
Market concern was mounting for carriers such as Cargolux, which, at the end of November, increased flights between Luxembourg and Zhengzhou to five a week. The carrier, with its twin secondary hubs, must also absorb trucking costs at each end. It was unavailable to comment.
One source indicated that Cargolux was offering spot rates of about $1.28, or CNY8, all in, to Europe. While the market out of Hong Kong is said to be holding up, at about HK$16.50, or US$2.10, the Chinese mainland market is depressed.
"If carriers charge this little, how can they expect cargo to be profitable on freighters? Many Asian carriers have given up on the Asia to Europe routes, leaving the all-cargo freighter market to the European players. The rest are content with belly space."
A source at a European airline agreed that competition from Chinese carriers and some EU airlines with low spot rates, had made the market more difficult.
"There is also intense yield pressure because of the low fuel price," he added. "China to Europe has been difficult for a year."
Despite the west coast ports issue, which has sent some volumes to air freight, spot rates from Asia to the US are also said to be poor for carriers. While they have picked up from a recent low of about CNY13, to about CNY18 (US$2.88), once the west coast issue is resolved airlines could have a rough ride on the tradelane that has most promise, especially in the freighter market.
However, in a results presentation yesterday, in response to some doubt from financial analysts, Bill Flynn, CEO of Atlas Air, had a rather more upbeat vision of the current market.
Rates, he said, "have been changing as a result of the west coast port interruptions. And so the rates out of Hong Kong are probably $3.50, $3.60, maybe $3.40 to the west coast and $3.50, $3.60 to the midwest for spot rates. They're in the low $4s coming out of Shanghai into the same markets overall.
"So they're a good rate for February as we move into [the] lunar new year."
While other sources indicated that rates were considerably lower, Shipco, a US-based NVOCC, yesterday warned customers to book air freight out of China  in advance.
"Chinese New Year starts at the end of next week and, as usual, many airlines are expected to pull full freighters out of rotation. Normally this does not create a lot of issues for the US export market, as the scheduled passenger carriers have the belly capacity to absorb the volumes with little or no delays.
"This year, it could be very different though.
"With the west coast port situation worsening by the hour, this year it will be anything but smooth sailing. We are already experiencing ocean freight shipments being diverted to airfreight and by next week the demand is likely to exceed the capacity resulting in delays, rate increases and even back logs.
We encourage our customers to book air freight as well in advance as possible." Especially at current rates, he might have added.