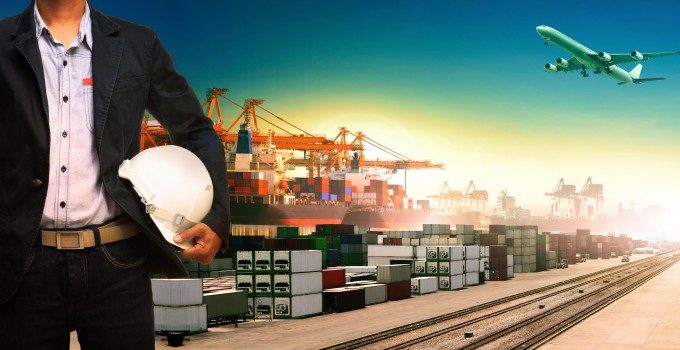 Like most shipping line executives, Jakob Friis Sorensen does not like to hear the words "empty containers".
From the carrier perspective, Maersk Line Indonesia's president director sees empty containers not only as wasted assets, but they also represent the current trade imbalance stalling Indonesia's economy.
Too many empty containers or underutilised reefers are leaving the country's ports bereft of exports – an imbalance at least partially caused by poor infrastructure and high logistics costs.
"Clearly, what is required for Indonesia's manufacturing sector to grow and to attract new investors is improvements in the physical infrastructure," Mr Sorensen told The Loadstar during an interview in Jakarta.
He added: "I believe there will be a domino effect, in that once we start seeing the infrastructure put in place, we'll then see investors being confident enough to assist in infrastructure developments."
Despite the huge potential for increased containerisation of domestic produce and a manufacturing base ripe for expansion, a lack of modern logistics infrastructure is continuing to hold back further investment, faster growth, and more laden containers leaving the country's ports.
Coconut-based exports are a good example of how Indonesia's vast agricultural resources are not being fully utilised.
According to Mr Sorensen, despite the large volumes of coconuts grown across Indonesia's east islands and the production of related products such as coconut oil and water, "there's a 'chicken and egg' situation, because producers have to have the ability to bring that business to international trade, and the catalyst is better infrastructure".
Another catalyst could be lifting a ban on tuna fishing. The ban is in place because of a government crackdown on illegal fishing in Indonesian waters. This has resulted in Maersk being forced to suspend its direct service linking Bitung in Eastern Indonesia to Tanjung Pelepas due to insufficient volumes.
When the ban is lifted the service is likely to resume, meaning reefers, currently used as dry containers to ship paper to Australia, will be available to carry higher-value refrigerated exports.
"Once that tuna starts to move we'll probably see an expansion of the feeder coverage. And once the vessels are there you'll have the ability to move those coconut-based products, even though they are of lower value. This is a very important factor in terms of opening up more trade in the eastern part of the country," Mr Sorensen said.
Meanwhile, plans are in place to provide the logistics infrastructure Indonesia so desperately needs.
As previously reported by The Loadstar, Indonesia Port Corporation (IPC) is in the middle of a massive expansion of Jakarta's Tanjung Priok port, the country's main cargo gateway, which could eventually add 8m teu of capacity to the 6.4m teu handled in 2014.
Mr Sorensen is supportive of any port development which could help him deploy larger vessels and bring down unit slot costs.
Maersk Line operates a hub and spoke system for Indonesian container traffic, whereby Jakarta is serviced by feeders from large hub ports like Singapore, Tanjung Pelepas and Port Klang. The largest vessels deployed are sister company MCC Transport's 2,000 teu feeder ships.
Asked whether Maersk Line planned to add a mainline call into Jakarta, Mr Sorensen said that in theory they could do so as soon as the New Tanjung Priok port development was completed, as this would bring the necessary draught required for bigger vessels.
However, there would still be scheduling challenges, since there needs to be sufficient port-to-port volumes to justify relinquishing the flexibility and sailing frequency currently afforded to shippers through transhipment services.
Other than deeper draughts, Maersk Line would also like to see the end of unnecessary surcharges and high handling rates in Jakarta. For example, the carrier can be charged up to $100 to re-nominate a new feeder if a container isn't loaded onto its designated vessel.
"I think the amount that the ports are charging us for this is too much. In most cases it's just a computer system that needs to be updated.
"It's supposed to be a penalty on carriers, but it's actually not a penalty for the port, because they're just going to load the container on the next vessel and they will have another feeder coming in," Mr Sorensen explained.