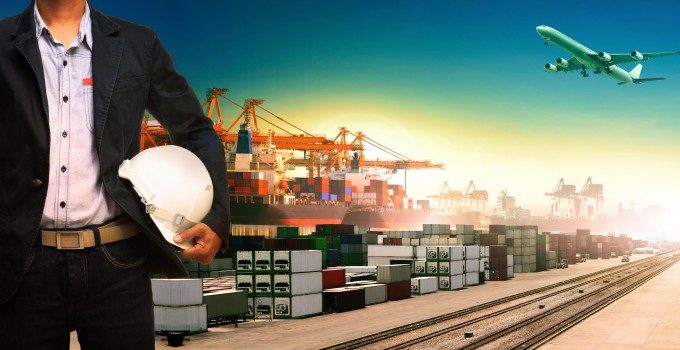 "Disappointing" is the word carriers are commonly using about 2013 – but flat or declining results, particularly in Europe, appear to have sharpened the focus for 2014 on bellyhold capacity. Although the year overall was weak, however, this morning IATA announced that air cargo demand grew 6.1%, year-on-year, in November, outpacing October's 4.4% growth.
Nevertheless, increasing numbers of less-efficient freighters are being taken out of active service.
"I think there will be further cuts in the freighter fleets of passenger airlines, especially in Europe," one head of cargo told The Loadstar.
He would appear to be right. Air France-KLM is phasing out four freighters over the next 18 months, leaving it with 10, and said its new motto is "Bellies first".
Lufthansa, which today announced that it has operated its first 777F flight to Asia after the second of the type joined its fleet in November, grounded an MD11F at the end of December, in preparation for sale. A spokesman told The Loadstar its strategy this year would again be weekly decisions on capacity, in a bid to keep up load factors.
The carrier releases its traffic figures for 2013 tomorrow, but it is expected that they will show a relatively flat – but profitable – year.
Saudia Cargo, while expecting the kind of volume growth this year that European carriers can only dream of, is also rationalising its freighter fleet, and expects its cargo growth this year to stem from increased belly capacity.
In Asia, Cathay Pacific will park its third 747-400 freighter on Sunday – one BCF and two production freighters. But, instead of cutting back on freighter capacity, the carrier has burst into 2014 with a rare order for another 747-8F: to create a complimentary, modern freighter fleet to work alongside the carrier's bellies, said James Woodrow, head of cargo.
"Depending on demand we will park less fuel-efficient freighters as necessary," he added. "Over the coming three years we will retire the six 747-400 production freighters from our fleet.
"Given the continuing high fuel price, a modern fuel-efficient fleet is a necessity for survival as a freighter operator."
The airline's existing 747-8Fs are mostly operating transpacific routes on more than 30 freighter services a week, as well as increasing passenger services.  Mr Woodrow said last week's order for its 14th 747-8F would give the carrier "a base fleet of 20 modern freighters for a number of years to come".
Additionally, Cathay is building its Los Angeles service to four 777-300ERs daily and introducing a daily 777-300ER into Newark. It will add a direct service into Mexico City in March.
Mr Woodrow added: "Asia to Europe has been a very competitive and difficult tradelane given the economic situation in Europe and strong competition, particularly from the Middle East carriers. Cathay Pacific has strengthened passenger belly services to Europe, with LHR now serviced by five 777-300ERs daily and increasingly 777-300ERs servicing European destinations. These 'mini freighters' complement our full freighter services to Europe."
He added that Europe would increasingly be serviced by 747-8Fs.
In Asia, bellies account for most of the cargo but Cathay supplements this with 747-400F services to major origins such as Vietnam, Japan and India, as well as Shanghai, Xiamen, Chengdu, Zhengzhou and Chongqing.
Along with most carriers, Cathay reported strong volumes in November, but has yet to announce December's figures. With a relatively early Chinese new year, on January 31, this is expected to be a busy month ex-China, with a slower February.
Mr Woodrow said: "One always has to consider the combined January and February results in order to get a fair comparison."
By the end of 2016, Cathay's freighter fleet will consist of 14 747-8Fs, six 747-400 ERFs and one 747-400F.