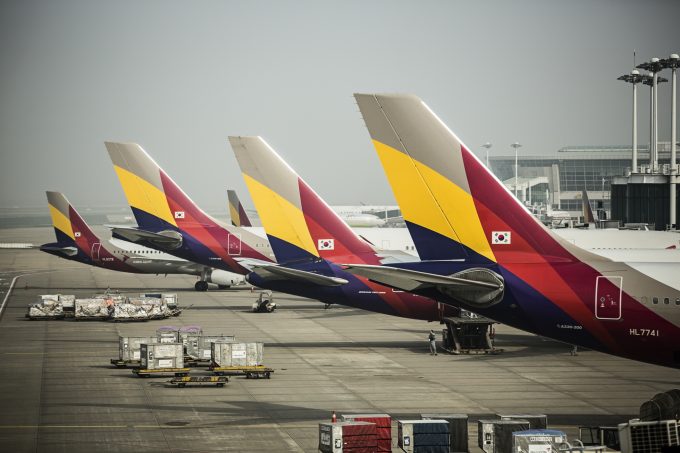 Cargo villages on airports are an anachronism, according to one US-based cargo facility developer.
Built away from passenger terminals to serve chiefly all-cargo aircraft, they are in the wrong place to deal with the rising volumes of belly freight, according to the source who preferred to remain anonymous.
Airbus, which has no widebody freighters larger than the A330-200F in its line-up, is bearish on maindeck cargo and predicts, in its recently published 20-year market forecast, that passenger planes will boost their share of the global cargo market (measured in tonne-km flown) from 52% in 2015 to 62% in 2035.
Major Asian gateways, which have traditionally hosted strong freighter operations, are reporting a decline in maindeck traffic and are taking steps to adjust to the emerging landscape.
At Seoul's Incheon International Airport, belly freight has risen steadily in recent years, advancing its share of throughput from 34.4% in 2013 to 35.9% in 2015. And in the first six months of 2016, belly freight accounted for 37.6%.
Incheon is looking to beef up its belly freight infrastructure, notably cargo transit area facilities near the passenger terminal.
"We are going to renew these facilities for perishable belly cargo," said Kang Minyang, senior manager, cargo marketing team.
"Incheon Airport is planning to build cargo transit area facilities with constant temperature and humidity, since more perishable cargo is being handled by belly cargo."
Hong Kong is also gearing up for more belly cargo.
"With 34 full-service stands, capable of serving both passenger and all-cargo aircraft at the remaining Midfield Area, under phased construction from now till 2021, more flexibility will be achieved to accommodate the foreseeable dynamic usage between passenger aircraft and freighters in cargo operations," said a spokesman for Airport Authority Hong Kong.
In the longer-term, the authority is planning for cargo infrastructure with a "satellite" function for carriers operating at the planned 'Third Runway Concourse' and its associated apron, he added.
Singapore Changi has also registered faster growth in belly freight than in maindeck cargo. "However, maindeck capacity is still important to support the logistics and manufacturing activities in Singapore and the surrounding regions," commented Phau Hui Hoon, assistant vice-president, cargo & logistics development division, Changi airport Group.
"Infrastructure planning at the airport therefore needs to support both bellyhold and freighter operations," she concluded.