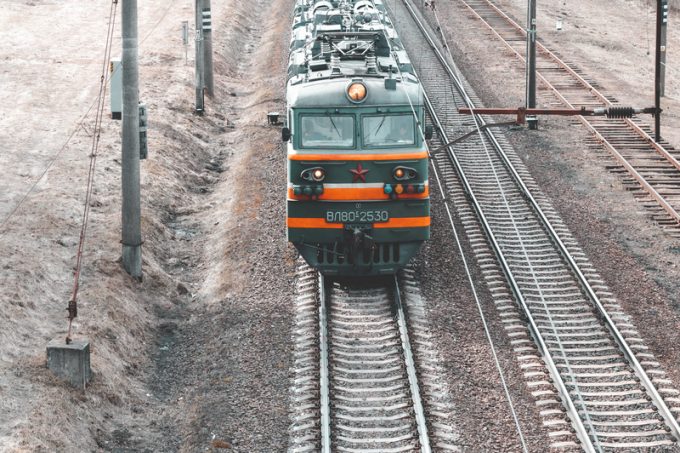 Bottlenecks at the Belarus border may slam the brakes on booming Asia-Europe rail services.
And replacing the gauge to alleviate the problem would prove financially disastrous.  
One source told The Loadstar such had been the success of the China-Europe rail link that Belarus's stations on the Polish border were showing signs of exceeding capacity.  
Another said: "To say they are congested may be too strong at the moment, but there have definitely been emerging signs of problems.  
"The Brest freight yard, close to the Polish border, where cranes lift boxes from broad-gauge trains to European-gauge trains, has reportedly experienced one or two delays."   
Estimates suggest the cranes at this freight yard can handle between 250,000 and 300,000 teu annually, but forecasts for this year suggest some 350,000 teu will pass through. 
Belarus Railways installed an automatic gauge-changer in 2015, reportedly cutting changeover times from two hours to 30 minutes.  
"From what I understand, the Belarusians and Polish have been working together to address the issues," the source told The Loadstar.  "Plenty of rail capacity exists, it is the cranes that move the boxes at the border that are in short supply."  
There are other options, but for many shippers this frontier in south-east Poland is seen as optimal, as it is less likely to suffer extreme weather events and is believed to be more secure.  
Even so, time is an important factor for shippers electing rail over ocean, with the former costing anywhere from two to three times more than moving goods by sea.  
"Twenty is the magic number; shippers want to see goods moved in fewer than 20 days if they are paying the extra it costs to use rail," the source continued. "The moment it starts taking 20-21 days to move goods is the moment they question the economics."  
Some observers have suggested the most sensible option would be to deploy a standard gauge across the world, but others see this as a non-starter. President of Eurasian rail alliance United Transport and Logistics Company (UTLC) Alexey Grom told The Loadstar "it defied reality" to think track gauges could be replaced.  
"The 1,520mm (5ft) rail gauge currently spans over 220,000km and accounts for 17% of all rail track globally, making it the second largest rail system in the world," he said. "Replacing this entire gauge is not only an economically unfeasible idea, but is also practically impossible." 
Those that have called for a universal gauge most commonly suggest the 1,435mm width found across EU member states. However, Mr Grom pointed out that Portugal and Spain host a variety of gauges.  
"UTLC is constantly working on improving its services in the interest of our clients in Europe and China," added Mr Grom. "This includes developing alternate routes to compensate for temporary 'bottlenecks' on border crossings between Belarus and the EU. One of our shareholders, Belarusian Railway, is currently in the final stages of further upgrading the capacity of our transit hub in the city of Brest, Belarus, on the Polish border." 
The EU has also been addressing the problem, with a recent decision to build a third track over the Bug river, also on the eastern border of Poland. Once complete, this will bring the total number of rail lines linking the railway junction of Małaszewicze to Brest to three, increasing overall cargo transfer capacity.  
"There are currently no limitations impairing the transit capacity of the Brest terminal," Mr Grom claimed. "We use alternative routes to ship goods for European clients, including through the Baltic seaport of Kaliningrad, where cargo is then transferred to shortsea routes."  
This service covers destinations in Northern Europe, including Hamburg and Rostock, with Mr Grom noting that it currently operates at only about 20% capacity.   
He sees various other options for shippers, on the Belarus-Polish border, UTLC has two additional routes to Bruzhi and Svislac.  
"We see significant potential in further expanding shipping through these crossing points in the near future," he said. "The Dostyk and Altynkol inland ports on the Kazakh-Chinese border, both used by UTLC, are also more than sufficient to handle increasing shipping volumes on these rail routes.   
"Altynkol is one of the most modern container facilities in the world."