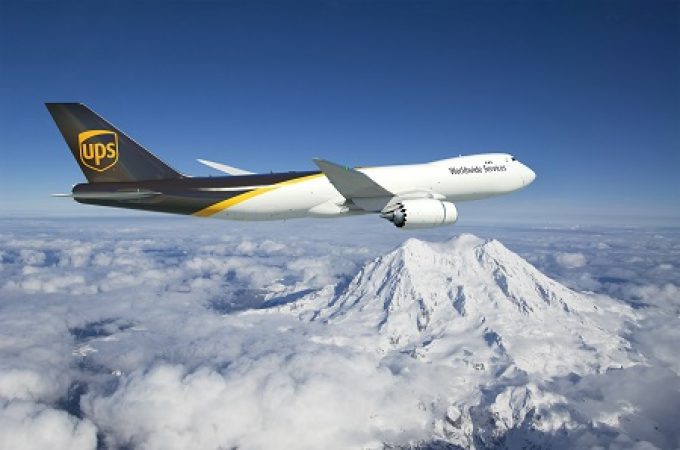 This year looks set to be all about air freight capacity. Last year's shortage, which airlines are blaming on forwarders for continued price pressure in the past few years, has triggered a run on available aircraft, as well as a far greater share of block space agreements (BSAs).
Demand growth significantly exceeded capacity growth in 2017, and several airlines have said they were on the lookout for more freighter capacity. But chronically low rates have hampered their ability to invest in new metal.
Two carriers have recently found new capacity: yesterday ANA Cargo announced a move into 777 freighters, finalising an order for two from Boeing to add to its 767F fleet.
And Atlas Air has managed to source six 747-400Fs on operating leases, two of which arrived in the third and fourth quarters last year, with the remainder coming this year. A former EVA Airways 747-400F was delivered to Atlas this month, according to planespotters.net, but is not yet operational.
One source told The Loadstar one of the biggest challenges for capacity-hungry airlines was lack of maintenance facilities. Most, if not all, facilities are fully booked for the foreseeable future, making it harder to bring stored aircraft back into service.
But as forwarders scramble to make block space agreements with airlines – or charter freighters such as Flexport – airlines have pointed out that the capacity shortage was down to the chronic underfunding of the past few years.
"In previous years, there was a great deal of price pressure on airlines, which was largely created by forwarders," said one executive from a major combination carrier. "The industry wasn't able to invest in freighters. The capacity shortage is a direct result of this price pressure.
"The industry has yet to get used to a higher rate level, and in the long-run it's good. Then you can justify those investments," he added.
Seabury data shows freighters are losing capacity share to bellies. Last year, freighters accounted for just 33% of available capacity, its lowest ever point, down from 35% in 2016, and from 39% in 2012. It is set to fall again, said the consultancy. Freighter deliveries have peaked and the belly capacity on order will account for 76% of outstanding capacity between 2017 and 2021.
One of the other potential problems for forwarders is that of outstanding freighter orders, 78% are for integrators. UPS, for example, ordered 14 747-8Fs last year.
"Freighters that the integrators are buying are going into a different segment, either domestic or intracontinental.  There is hardly any intercontinental," said the airline executive. "There is definitely an opportunity to bring up more capacity."
Lufthansa is among airlines looking to update its fleet.
"We have 12 MD-11Fs, which are good but not state of the art," said COO Alexis von Hoensbroech. "We are looking to replace them."
But he warned: "This industry is full of surprises – flexibility is key. It's also important not to oversupply."
Airlines across the board are reporting increasing numbers of requests for blocked space agreements.
"The shipper community learned a lesson last year that capacity is of value in itself," said the airline executive. "Forwarders are taking a more strategic approach than before.
"We are limiting BSAs now, so we can keep some capacity open, but the share of BSAs is definitely going up."