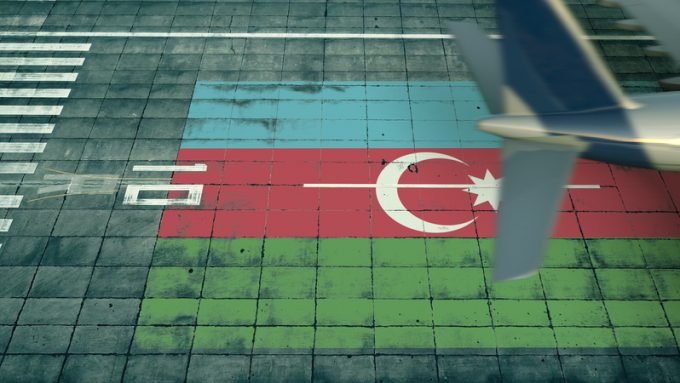 Azerbaijan looks set to see greater use of its airports by foreign carriers following the country's decision to open up landing rights and offer free services and subsidies to visiting airlines. 
Since 1 January Azerbaijan is offering fifth and seventh freedom rights to some 40 countries in Europe, North America and Asia. 
One of the attractions for carriers will be the 100% discount on airport services for any new airline in its first year of operating in the country. The discount falls to 70% in the second year, 50% in the third and 30% in the fourth. 
The move is part of an attempt by Azerbaijan to become a transport and logistics hub between Asia and Europe – a strategy that has been successful for Kazakhstan. 
Under the new rules, all foreign airlines will have the same rights as the national air carrier, AZAL. An article on AZAL's website notes that the new freedoms will "increase foreign airlines' interest to perform flights to Azerbaijan, open up new markets for them and allow them to boost their passenger traffic and enhance the attractiveness for tourists". 
 "It is a global decision for the country," said AZAL president Jahangir Asgarov. 
"Introduction of the fifth freedoms of air at all international airports of the country will make it possible to expand the geography of flights from Azerbaijan, increase the country's transport accessibility in the foreign market, as well as to realize the country's tourism potential and provide competitive offers ... " 
Previously, airlines were granted permissions individually. 
While the announcement praises the opening up of the country's aviation sector, clearly some protectionism remains: Middle Eastern and Chinese carriers, among others, have not been afforded the new freedoms. Only airlines from Georgia, US, Japan, Vietnam, Indonesia, Cambodia, Myanmar, Bangladesh, South Korea, Malaysia and Australia – along with European countries – are able to participate. However, "the list of states may be expanded" said AZAL. 
The move is part of the country's "long-term vision", as depicted in its strategy document Azerbaijan 2020: Look into the Future. 
The document explains: "The main task in the current stage is to speed up the diversification of the economy, to maintain the high pace of the development of the non-oil sector in the future regardless of the level of oil revenues, to increase competitiveness and to develop export possibilities…An export-oriented economic model is taken as a basis, and it is planned that increasing the competitiveness of the economy and improvement of the structure will boost non-oil exports…From this point of view, it is planned to develop the energy, transport, transit and logistical infrastructure, to concentrate on the development of regions, to form regional development centres taking into account the competitive advantages of each region and to develop the infrastructure …" 
There are six airports with international status in Azerbaijan: Heydar Aliyev International, in Baku; Nakhchivan; Ganja; Gabala; Lankaran; and Zagatala.