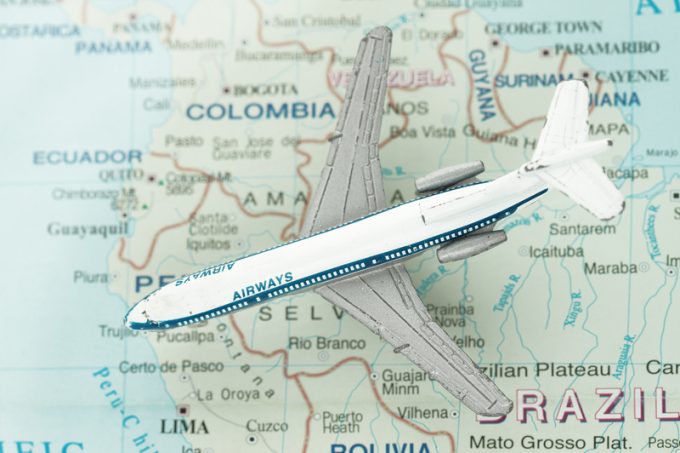 Air cargo carriers will enjoy temporary seventh freedom rights across ten Latin American nations following the signing of an MoU.
The move, which ICAO hopes will be replicated in other regions, is an attempt to make vaccine distribution more efficient and to bolster economies through e-commerce.
The Latin-American Civil Aviation Commission (LACAC) has established, on a temporary basis, seventh freedom traffic rights for all-cargo flights by airlines from the subscribing countries. It lasts until the end of 2021, but is extendable for a further year.
The MoU was signed on 14 December 2020 and comes into effect immediately for signatory LACAC Member States (pending their national processes).
A spokesperson for ICAO said: "Ten states might seem a small number, but it is almost half the LACAC membership (of 22). Further, other regions might take note and follow with similar, concrete steps to provide such regulatory alleviation for carriers (the obvious exception being ECAC/Europe, which has no need).
"Some potential benefits are to achieve greater efficiency in vaccine transport through improved air connectivity and, similarly, in the longer term, to enable e-commerce to play a larger role in economic recovery," he added.
The 10 states are Brazil, Chile, Ecuador, Guatemala, Panamá, Paraguay, Peru, Dominican Republic, Uruguay and Venezuela, but it is hoped that more will join.
ICOA noted that Covid-19 "has imposed significant constraints on the entire air transport industry and enterprises of all sizes are re-evaluating their business models", which could require a different regulatory approach.
The ICAO spokesperson added that he hoped it would become a model for other regions: "Africa really needs to make a similar move. Those with whom I have shared these details have been quite enthusiastic."
In a blog post, John Byerly, former US deputy assistant secretary, transportation affairs, and champion of liberalised air markets, said: "If the fundamentals of deregulation — commercial freedom for airlines to offer service and freedom for consumers to choose — made sense for the massive US domestic market, shouldn't those principles extend to international aviation?
"Countries that obsessively 'protect' their flag carriers through restrictive bilateral agreements do so not only to the detriment of other interests – consumers, shippers, communities, tourism and economic development – but also to the longer-term survival of their national carriers.
"Open skies agreements were negotiated because countries, beginning with the United States, realised that more, not less, competition is a good thing and that consumers can, and should, be trusted more than government regulators to identify and choose which kinds of air service best meet their needs.
"Countries that cling to aviation policies focused on protecting flag carriers and limiting foreign competition do so in disservice to their citizens and at great risk to the long-term survival of the very airlines they seek to shelter."