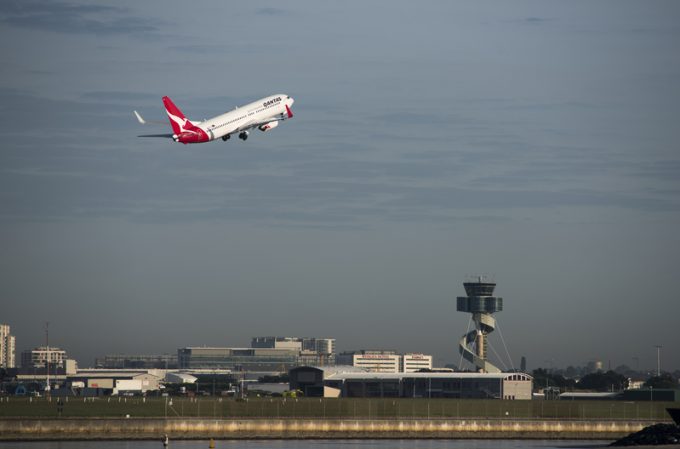 Australia has extended air cargo subsidies until next June and unveiled plans to diversify trade away from over-reliance on China.
The International Freight Assistance Mechanism (IFAM) will receive an extra A$317.1m (US$226m), with $95m earmarked specifically to address upcoming seasonal demand.
Having already received A$350m since launching in April, IFAM subsidises Australia's high-value, time-sensitive perishable exports, such as seafood, premium red meat, dairy, and fruits and vegetables.
Trade, tourism and investment minister Simon Birmingham, said: "This initiative will continue to keep Australian farmers in business by ensuring they can get their high-quality produce into key export markets and stay connected with their overseas customers, and ensure access to vital imports including medical supplies."
IFAM has committed to support over 140,000 tonnes of exports to 65 international destinations between April and December, according to Austrade.
It added: "Even though the IFAM is being extended, it's important to remember it is a temporary, emergency measure in response to an extraordinary situation.
"The extension gives Australian businesses more time to re-engineer their business models and adjust to a new and tougher trading environment created by Covid-19."
However, with a port congestion crisis still playing out, any re-engineering of supply chains is proving easier said than done. Joe Carbone, sales director of Melbourne-based airfreight specialist Magellan Logistics, said the company was seeing increased demand for airfreight due to severe delays at ports.
"There has been no material change in [airfreight] capacity and this is unlikely to happen until international travel re-opens," he told The Loadstar, noting that air-sea logistics was still a popular choice for importers shipping from Europe, despite port problems.
"Airfreight rates have generally remained stable, and even slightly reduced from China," Mr Carbone added. "However, we are still in a volatile market, so this could change quickly."
Meanwhile, the government's 2020-21 budget also allocated funds for diversifying the country's trade profile.
Russell Wiese, partner, customs and global trade, at Hunt & Hunt Lawyers, said: "The government has previously hinted at a need to be less reliant on China, and has committed $6.6m to expand and diversify trade.
"How this will occur has not been stated, but the government has not been subtle in linking the measure with the free trade negotiations with the EU and the UK.
"Related to this, the budget estimates continue to make provision for a free trade agreement with India and the conclusion of the Regional Comprehensive Economic Partnership."