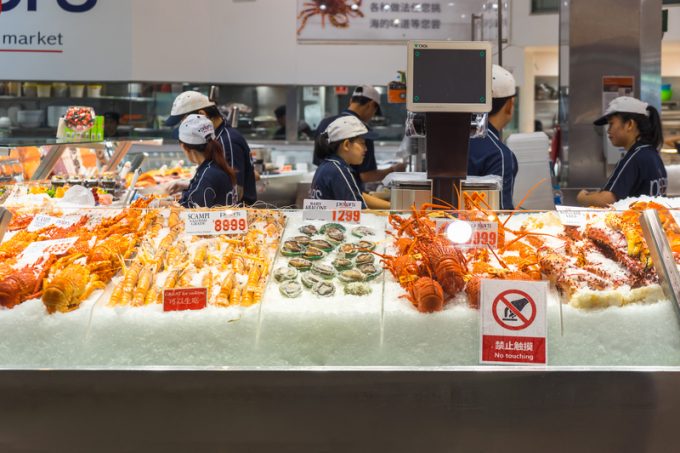 Australia has offered to help its exporters pay air freight costs in the face of "major air freight shortages" and soaring rates.
The International Freight Assistance Mechanism (IFAM), set up by the Australian government, has a network of 15 air freight providers and freight forwarders to help shippers deliver agricultural and fish exports and, crucially, the government will meet a portion of the cost, as well as help with bookings,
Eligible products include seafood, premium red meat, dairy and horticulture, including premium fruits and packaged salad or vegetables.
Initially, the scheme will focus on exports to China, Japan, Hong Kong, Singapore and the UAE, but it is expected that the list of destinations will grow.
The government said: "The mechanism intends to use a range of approaches including charter services and block purchases of capacity."
Exporters need to register for the A$110m (US$70m) scheme, has seen 560 Australian businesses register in three weeks, and agreements for 55 freight flights have already been secured.
Australia's minister for infrastructure, transport and regional development, Michael McCormack, said: "The Covid-19 crisis has led to major air freight shortages and disrupted supply chains around the world. Appointment of these will help kick-start regular cost-effective services to key export markets and enhance the capacity for full freight flights of agricultural products from regional locations.
"The quicker we can get our products off the farm and onto airplanes, the more Australian jobs we can save and the quicker our agricultural exporters can bounce back."
Airlines involved are Cathay Pacific, Emirates, Etihad, FedEx, Japan Airlines, Singapore Airlines, Qantas, Qatar and Virgin Australia – although the latter went into voluntary liquidation this week. The forwarder network comprises CT Freight, Schenker Australia, AMI, Toll Group, DHL Global Forwarding and Kuehne + Nagel.