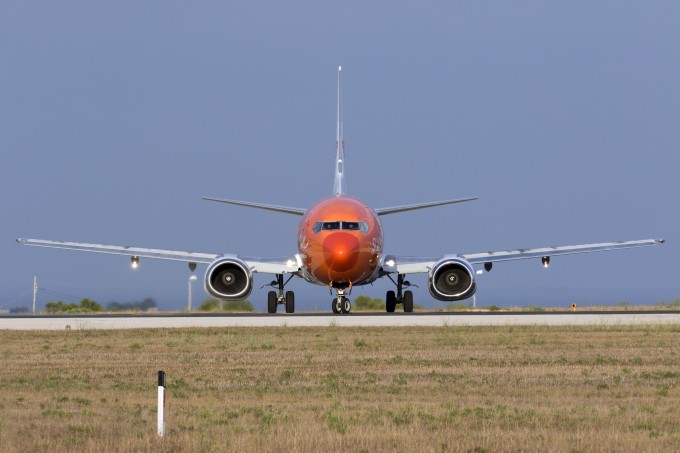 As expected, ASL Aviation Group is to buy TNT's airlines, Pan Air and TNT Airways – and continue to operate them on behalf of FedEx/TNT.
Under the agreement, ASL will take over the flights operated by the two carriers at the moment the share sale is completed. A statement put out by TNT said: "ASL Aviation Group expects the airlines will maintain contracts with partner airlines, contractors and suppliers. In conjunction with the transaction, ASL Aviation Group has entered a multi-year service agreement with TNT to operate flights for the intended FedEx-TNT combination. ASL Aviation Group will continue to serve multiple airline customers."
The Group intends to maintain the current headquarters at Liège, but the group said that "TNT's Liège hub (Eurohub) is not part of the airlines sale. It will be maintained as a significant operation for the intended FedEx-TNT combination going forward."
It added that it would respect the employees' current terms and conditions of employment.
ASL, the owner of seven regional airlines, most of which operate on behalf of the express industry, had been set to buy the airlines in the event that UPS had bought TNT. In December it completed a $110m funding agreement to assist with its "growth strategy", prompting further speculation as to its interest in TNT's carriers, which must be sold if FedEx takes over TNT owing to EU airline ownership rules.
FexEx is expected to take over TNT in the first half of this year and the deal is subject to the takeover happening.
Hugh Flynn, group chief executive of ASL Aviation Group, said: "We are delighted to agree on this key strategic step in our growth and it underlines our commitment to be the preferred neutral aviation services provider to the intended FedEx-TNT combination once the transaction closes. We look forward to welcoming the teams at TNT Airways and Pan Air to ASL Aviation and having them become a valued part of our group."
Tex Gunning, TNT's CEO, said: "I am really happy to report that great progress is being made in planning the integration of FedEx and TNT. In anticipation for closing, we had to find a new owner for TNT's airlines to comply with aviation regulations. With ASL Aviation Group, we have found an experienced aviation group that can meet the high service standards that we have implemented at TNT over the last two years. I wish to thank all the employees of TNT Airways and Pan Air for their dedication and hard work over the years."
Details of the transaction will not be disclosed.