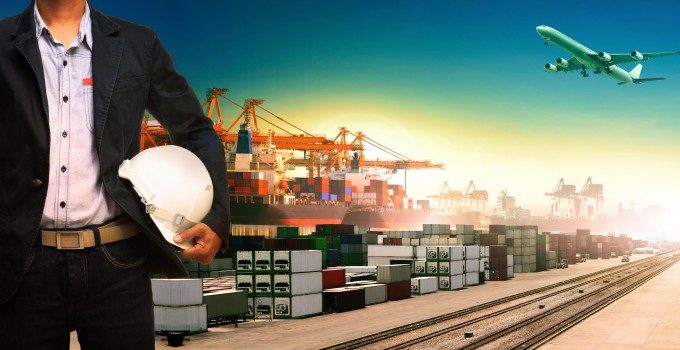 "Strong investment pipeline in future mega-cities proves us ready to capture growth", says CEO Kim Fejfer following publication of annual result.
The Hague, Netherlands – APM Terminals invests in the right places. The leading global port operator based in The Hague is currently present in 12 out of the top 20 countries predicted by United Nations to become the biggest countries by population in 2020.
"In 2013, APM Terminals invested over USD 1 billion in port infrastructure developments and updates.  We will continue to participate in facilitating growth by developing the port infrastructure in mega-city areas where updates to infrastructure are necessary and trade is growing," says CEO Kim Fejfer of APM Terminals.
Looking at the Top 20 biggest populations by 2020 – according to World Population Prospects, a projection of global demographic trends by the United Nations – mega-growth countries in which APM Terminals is operating are: China, India, United States, Nigeria, Russia, Japan, Vietnam, Egypt, and Germany.
APM Terminals' most recent major scale investments fall in this Top 20 cluster, too. Examples where APM Terminals is developing new container terminals are Brazil, Mexico, Nigeria, Turkey and China. According to APM Terminals' CEO Kim Fejfer that is no coincidence: "Our declared investment strategy since 2010 has been to invest in high-growth markets where access to modern port infrastructure is often lacking. By focusing on the infrastructure needs in future mega-cities, we can become an enabler of further economic growth, development and progress," says Mr. Fejfer.
APM Terminals' annual result for 2013 was published recently as part of the A.P. Moller-Maersk Group annual report. APM Terminals showed an increased profit of USD 770m. The report shows that 41 out of 65 container terminals are located in growth markets and more than 80 pct. of EBITDA was generated in these markets, showing that APM Terminals already has a strong "growth market footprint".
With more terminal investments serving super-growth cities, APM Terminals can directly serve and impact more local communities by 2020, helping societies build better lives by creating jobs.
A good example is Apapa, Nigeria where the United Nations predicts the population to be over 200 million people by 2020. One of its mega-cities, Lagos, is expected to have a population of nearly 16 million. In Apapa, APM Terminals has invested USD 200 million since assuming operational responsibility in 2006, resulting in the creation of over 31.000 new jobs. In addition, a socio-economic study demonstrated that 72% of Apapa Container Terminals' financial throughput is channeled back into the local Apapa community. Further investments in expansion of the Apapa facility are ongoing, and more is invested in the country. For example, modernization plans of a new deep water mega-port at Badagry and infrastructure investments in Onne to be able to handle growing trade.
With nine facilities in operation, West Africa is a strategic market where APM Terminals is well-positioned to generate higher value and reap competitive advantages of demographic and economic growth. Recently, APM Terminals was awarded the concession to construct and operate a second terminal at the Port of Abidjan in Ivory Coast, one of the busiest container ports in West Africa.
APM Terminals is also strategically located to serve the growing middle-class populations in Latin America. APM Terminals operates three port facilities in Brazil: Santos, Itajai and Pecem, and is ready to capture future growth in Brazil. According to the study by the United Nations, Brazil is expected to grow its population to 210 million residents by 2020. One of its mega-cities, Sao Paolo will have an estimated population of over 22 million people by then.
In Mexico too, APM Terminals has situated its new infrastructure investments close to mega-populations. The terminal investment in Lazaro Cardenas is located close to Mexico City will be able to directly serve its 23 million residents by 2020.