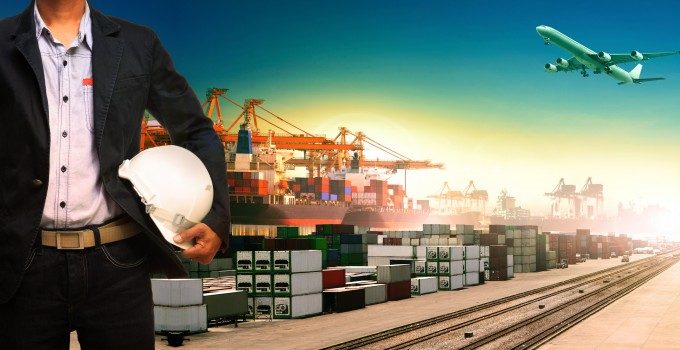 APM Terminals produced another above-budget sterling performance in the second quarter of the year, achieving a very impressive 14.2% return on invested capital, comfortably ahead of the 10.8% ROIC contributed by its ocean carrier sibling, Maersk Line.
Indeed, AP Møller-Maersk chief executive Nils Andersen said in his commentary to the group's H1 interim report, it was "a very positive result" and "to the upside of our expectations".
Net operating profit for APMT soared by 25%, on the same period of 2013, to $223m on revenue of $1.1bn (up 5.8%), bringing the half-year net total to $438m.
This latest quarterly result has further strengthened the terminal operator's aspirations of posting a full-year net operating profit after tax of $1bn by the 2016 fiscal year.
APMT's throughput across its 66 container terminals worldwide leaped by 8% year-on-year to 9.8m teu, driven by a combination of organic growth (especially from Asia to Europe), new terminals and facilities in Brazil becoming fully operational.
In fact, more than 80% of APMT's operating profit in the period was generated in growth markets, where 41 of its terminals are located. And November marks the opening of the eagerly-awaited, 2.7m teu annual capacity, fully-automated terminal at Maasvlakte 11, Rotterdam.
Given the congestion elsewhere in Europe's biggest container port, it will not be short of ocean carrier customers once commissioned, and it was confirmed that there are not expected to be any start-up cost hits at Maasvlakte 11 that will impact APMT's profit for the year. This is being conservatively predicted at being "above" the $708m earned last year.
Along the way, APMT has finally decided to sell its US facility at Portsmouth, Virginia ,where, Mr Andersen said, the leasing arrangement with the port authorit "did not suit" the company's business plan. The sale is expected to close in the third quarter.
In Angola, APMT has signed a 20-year concession to operate, maintain and develop the port of Namibe, and at the Spanish hub port of Algeciras, it has invested $73m to upgrade four gantry cranes, adding four more cranes and making a number of infrastructure improvements.
The company reported that invested capital had risen to $6.4bn, from $5.6bn the year before, reflecting it explained the ongoing development of seven terminals and expansions at 16 facilities.
APMT chief executive Kim Fejfer said the first half had seen a "good performance". He added: "The rise in our first half results came despite challenging conditions.
"It is crucial for our global terminal network to provide stable operations and constantly improve our efficiency and portfolio offerings to our customers.
"In November, we are excited to introduce the world's first fully automated container terminal, which produces zero emissions from container handling equipment, launching a new era in container handling productivity and safety."