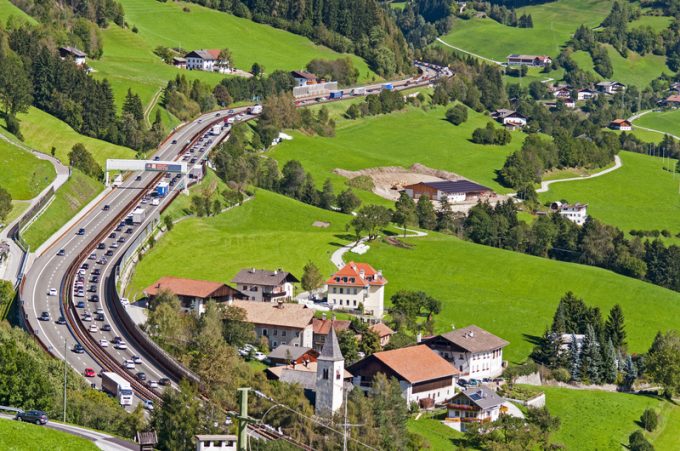 The International Road Transport Union (IRU) and 12 European road haulage associations have renewed their calls for the EC to "stop Austria's illegal anti-transit measures", which have escalated in recent weeks in the Tyrol region and led to huge traffic jams.
According to the IRU, Austrian restrictions on the number of trucks that can transit the Tyrol region, which links the Brenner Pass on the Italy-Austria border with Germany, "resulted in a serious rear-end collision with a tanker truck and the closure of the A8 motorway in both directions for 24 hours last week, creating tens of kilometres of queues in Bavaria.
"Moreover, due to the time windows for trucks to drive over the Brenner Pass getting even shorter, massive congestion, of queues of up to 70km, has recently become a regular occurrence in Bavaria. This has led to unreasonable pollution for residents and the environment on the German side of the Inn Valley.
"In addition, the truck drivers involved have to wait in precarious conditions, without access to sanitary facilities, which again challenges an essential profession confronted with dramatic workforce shortages," the IRU told the commission in a letter.
Currently, around 7,000 trucks use the route.
The letter, sent yesterday, reiterates a previous complaint, filed in March, and to which there has never been a formal response from EC president Ursula von der Leyen. showing the need for urgent EC intervention and calling for the launch of an infringement procedure against Austria.
"That letter remains unanswered, the president of the EU commission has remained deaf to the industry's call," the IRU said.
"All the more incomprehensible is the inactivity of the commission, which has persisted for years, in view of the obvious violations of Tyrol's basic European rights," the letter says.
"We therefore urge you to fulfil your duty and defend fundamental European values. The credibility of the commission that defending the proper functioning of the EU internal market is in danger, please act at last!" it concludes.
The IRU further noted that with construction of the Brenner Tunnel not scheduled to be completed until 2033, the only other alternative for intra-European overland freight was rail, which remains severely constrained by capacity.
"In 2020, 2.31 million trucks passed through the Brenner motorway. In order to shift them to rail, 428 ro-mo [rolling motorway] trains a day would be necessary. Currently, only about 30 a day travel over the Brenner.
"Rail will not provide sufficient capacity to shift road freight in the foreseeable future, as the completion of the Brenner tunnel is not expected until 2032 at the earliest, and the completion of the access routes on the German and Italian sides will probably take decades," the IRU said.