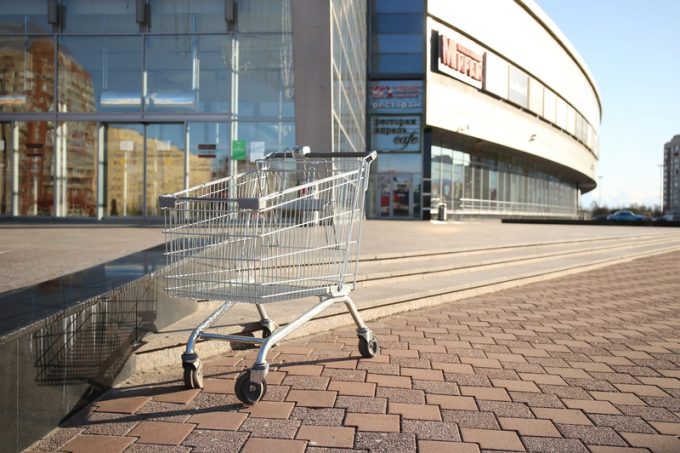 Amazon has its foot on the accelerator again, and the repercussions look ominous for both retailers and parcel carriers.
According to reports, the e-commerce giant is planning to set up over 1,000 mini-fulfillment centres in North America – this month alone, 100 new Amazon distribution facilities will open in the US and Canada.
Historically, Amazon has favoured massive distribution centres on the periphery of large cities, but the new fulfilment hubs will be comparatively small, and they are going to be located in cities and suburbs.
This is a direct invasion into the turf of rival Walmart, negating its advantage of shorter distances for local deliveries from its suburban locations.
While Walmart, which announced the launch of its Plus service to rival Amazon Prime this month, appears to be the main target of the e-commerce firm's push into urban centres, it also has ominous ramifications for other retailers.
Setting up distribution facilities closer to consumer markets and stocking them with items that sell quickly, Amazon will reduce delivery times.
The rapid surge in parcel traffic in recent months has forced it to suspend delivery time guarantees, as have the integrators. However, with the move into suburban locations, Amazon is positioning itself to resume its drive for next-day delivery as the default window for Prime subscribers.
And the suburban expansion is helped by a mounting number of retail bankruptcies, leaving lots of store space vacant, and last month there were reports of Amazon talking to shopping mall managements looking for tenants.
According to a recent paper from eyefortransport, the existing e-commerce fulfilment model is unsustainable, hemmed in by lack of warehouse space near key markets, shortages of warehouse workers and final-mile delivery capacity. The only way to offer online shoppers a large selection of products and rapid delivery is to place inventory closer to residential areas, it concluded.
Lifestyle apparel chain Footlocker has been pursuing a mini-hub concept since last year, a move its chief executive described as "an offensive weapon". It aimed to establish up to 10 to support omni-channel retailing. These mini-hubs also feed the company's "nomadic retail" strategy, with pop-up stores at special events for promotional purposes.
Faced with the rise of e-commerce and aggressive delivery times fom Amazon, more and more retailers looked for a way to offer competitive services, said Jason Goldberg, chairman of shop.org, a division of the National Retail Federation. As they could not set up strings of fulfilment centres, they resorted to using their stores for the purpose, he added.
Fulfilment centres are increasingly being automated to boost efficiency, but this is only one part of the changing of the landscape.
The mini-hubs stock a limited range of fast-selling items and are supported by larger warehouses on the periphery of cities to supply them. The authors of the eft study pointed out that deciding what to stock in the mini-hubs would be more and more determined by the use of predictive analytics.
And it is not only retailers that should be concerned by Amazon's latest move. By placing more inventory in locations near consumers, the company can ship more orders directly to consumers using its final-mile contractors.
For the US Postal Service and UPS, this signals a likely reduction of business from Amazon.