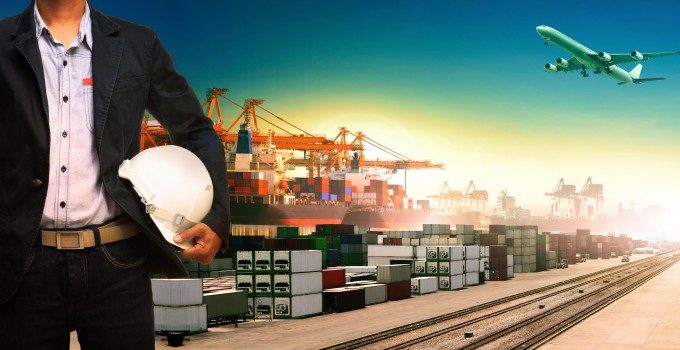 "It's tough out there," acknowledged Kenji Hashimoto, president American Airlines Cargo. "I'm neutral-to-pessimistic about the chance of a 'peak' season."
The air freight industry's hopes of a significant autumnal rate revival have been somewhat dashed by the news that the much-touted east and Gulf coast ports strikes are definitely off – this year at least. While shippers, terminal operators and shipping lines are no doubt relieved that the prospect of a strike has been suspended for at least 90 days, it was possibly air freight's last chance this year to see a solid spike in rates. Now, only the prospect of continued consumer demand for the string of high-tech product launches can save them – and that's assuming that the integrators don't absorb all that business.
One analyst confided: "The year has been much worse than we anticipated. A strike would have been the only way to meet our forecasts."
However, there could be a minor boost owing to disruptions to Apple's supply chain, following the news that one of Foxconn's factories in Taiyuan, China, which is believed to make parts for the iPhone 5, has been closed following a serious 'brawl' among 2,000 of the 79,000-strong workforce.
Air freight rates last month were currently languishing at their lowest point since July 2009, according to Drewry's air freight price index of Chinese exports.
"The index has been dropping markedly since the March/ April spike when there was a high-tech product launch," revealed Martin Dixon, research manager for Drewry.
However, he believed that August was likely to mark the year's low. "Air freight rates are very volatile anyway, and heavily influenced by short term demand. We saw a marked spike in March. The carriers have reduced capacity and I would expect to see a jump in rates now, although I am not sure if it will be as high as the previous one."
He acknowledged that the suspension of the port dispute would come as a bitter blow for the industry. "A big spike in demand would have done a lot for rates."
Shippers and forwarders have been preparing for a possible strike for some time – The Loadstar first mooted the prospect of port closures as early as mid-May – and as a result shippers have reacted quickly by boosting inventories early.
"Shippers had contingency plans in place – you can see from the increase of volumes in September," explained Mr Dixon. "Sea freight rates rose markedly last week on transpacific routes and shippers were bringing in sensitive stock earlier than they otherwise would have done."
He pointed to US Department of Commerce figures, showing that the inventory-to-sales ratio figure has been rising, which is likely to mean lower volumes in the next couple of months.
"The airlines would have benefited from a number of factors," he said. "A rush to use west coast ports would have meant restricted capacity there and on intermodal services. Shippers would have needed air. And cargo would have been stranded at sea, necessitating emergency air freight."
There are a couple of dates in the calendar that still might trigger higher demand: China's October Golden Week holiday, which carriers hope will put some early pressure on the market, and Thanksgiving. But with inventory stocks now high, airlines are less likely to see emergency requirements, while shipping lines are likely to face weaker rates.
"I expect transpacific ocean freight rates to fall back, and there to be a softening of rates," said Mr Dixon.
Drewry believes that shipping lines will be relieved that the chance of strikes is over, despite the majority announcing potential surcharges of $1,000 per 40-ft container.
"The shipping lines would have had big costs in handling the ships – the repositioning of both ships and containers, and high demand. I think it will be a relief for all that there's no strike."
He revealed that Drewry had tried to work out what the cost of the strike might have been for the shipping lines, and whether the hefty surcharges would have covered it. But, said Mr Dixon, he doubted whether the lines would have been "determined enough to apply it to everyone – they would have been reluctant to impose this surcharge for their larger customers. They would have had significant costs, but it's hard to quantify."
Meanwhile shippers were in celebratory mood, but warned that talks must continue. The National Retail Federation said: "This extension should provide for a stable holiday shipping and shopping season over the next few months.
"While this extension … will provide both sides with more time, it is still critically important that USMX and ILA remain at the negotiation table to hammer out a final contract.
"Until a final contract is ratified, America's retail community will remain concerned. NRF continues to urge both sides to negotiate in good faith to reach a firm and final deal for the good of the supply chain, and the good of the US economy."
Matthew Marriott, commercial director for Hellmann Worldwide, said he didn't expect any air freight peak this year, but did expect to see capacity tighten as airlines came into the winter season. "It is our opinion in the coming weeks that we will start to see a reduction in cargo capacity via the reduction in size of passenger aircraft."
He pointed out that next year's capacity decision could be crucial. "The key when deciding will be on the strength of the German and French economies in 2013, coupled with China's manufacturing output."
Let's hope the carriers have polished their crystal balls.