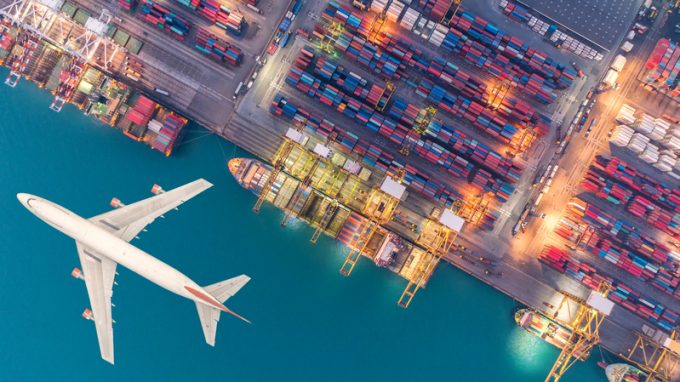 Shippers are merrily switching modes, back to sea freight, as ocean congestion ends and rates fall, but they are continuing to book at least some air capacity for next year.
In last week's earnings call, TJ Johnson, CFO of Victoria's Secret, said the company would save millions in supply chain costs by switching modes.
"As we move into the fourth quarter, given that both ocean and air rates have now moderated significantly … we've been able to take merchandise off airplanes, which is a good thing for the business.
"We believe we'll recognise about $65m of good news, or lower supply chain costs, in the fourth quarter, and think that number gets probably closer to about $100m as we move into the spring season.
"We think through the next nine months, the stabilisation of rates and our ability to move between airplanes and ocean containers will abate about half of the incremental cost, in total. We know we're pressing everything that we can from an ocean perspective, with less reliance on airplanes."
CEO Martin Waters added: "It's just a question of being very careful in the way we place our orders, the amount of commitment we make and being agile in our ability to switch out of boats and into airplanes if something is checking faster than we anticipated."
And other shippers may renegotiate airfreight deals, said Lars Droog, director EMEA operations for Cytek Biosciences.
"With lower airfreight rates, renegotiation – quality of services offered, lead-times and airfreight rates – seems a logical step."
One Chinese forwarder told The Loadstar that agents starting renegotiating "months ago".
"The spot market rates were lower than contracted rates, so quite a number of agents already negotiated with airlines in various ways. And yes, some contracts have been broken or dumped."
Mr Droog said wary shippers were unlikely to delay booking capacity to wait and see how the market fared.
"I'm not aware of shippers deliberately delaying booking or securing airfreight capacity for 2023. From an operational point of view, this would mean an enormous risk.
"From a financial point of view, it could be interesting, as the airfreight market seems to be 'normalising'. It will be beneficial for all stakeholders when ad-hoc rates are replaced by long(er)-term agreements."
Bookings for next year will likely be at depressed rates, agreed Neil Wilson, editor of the TAC Index. "The feedback currently is that forward contract deals like the BSAs being negotiated for 2023 are looking likely to be at significantly lower levels than for this year – and probably fewer being done while people wait and see what happens on market pricing."
Niall van de Wouw, MD of Xeneta's Clive, added that contracts were becoming shorter.
"[There is a] rise in short-term contracts, with forwarders unwilling to commit to long-term deals. Shippers should see some benefit from this in terms of their air and ocean budgets, and falling rates may provide one glimmer of hope for cash-strapped consumers that potentially lower shipping costs in 2023 will make some goods more affordable."