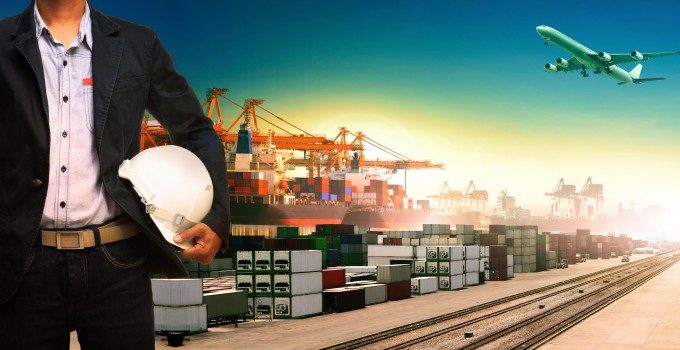 AirBridgeCargo Airlines (ABC), Russia's largest cargo carrier, reports "business as usual" for temperature-controlled goods, despite the ban imposed by the Russian government in August on the import of certain agricultural commodities from EU countries, Norway, Canada and Australia.
The embargo, including pork, poultry, frozen beef, fish, milk and dairy products, came in retaliation for travel bans and asset freezes against Russian officials as the EU sought to de-escalate the crisis in Ukraine.
The EU followed with bans on the export of arms, electronics and computers and marine, aerospace and propulsion products to Russia, and suspended export licences relating to certain oil exploration and production projects in the country.
Except for rush shipments, the great majority of the products covered by Russia's one-year import ban would normally be trucked from Europe, explained Robert van de Weg, senior VP marketing & sales at ABC.
New tradelanes have opened as Russia sourced some foodstuffs differently. For example, with Norwegian salmon off the menu, the country is now importing from Chile. ABC is carrying small volumes of chilled fish on the last leg of this journey, from Amsterdam or Frankfurt into Moscow.
Temperature-controlled shipments currently account for less than 5% of the carrier's overall traffic. "We're not a strong player in perishables because we don't operate the north-south routes that would allow us to bring flowers and vegetables from Quito or Nairobi, though this is something we're looking at," Mr Van de Weg said.
However, ABC flies significant volumes of South American flowers from Amsterdam over Moscow to destinations such as Yekaterinburg, Novosibirsk and Khabarovsk, using the strength of its domestic Russian network, since trucking is not usually a viable option.
Flowers are not included in the ban and, as Mr Van de Weg pointed out: "It is the certificate of origin that is of interest to Customs. Even perishables can move OK so long as they are only transhipping in Europe."
Analysis by the EU suggests that while its sanctions will result in a modest slowdown in the European economy, they are hitting Russia harder. The rouble has lost about 25% of its value against the dollar this year, thanks to a stagnating economy and a falling oil price.
Despite this, ABC saw a 14% increase in volumes during the nine months to September, at an average load factor of 71%. "Our network is primarily Asia-Europe-US and our flights are mostly full," insisted Mr Van de Weg.
The carrier's winter schedule incorporates additional frequencies to Hong Kong, Shanghai, Munich, Milan, Amsterdam, Chicago and Dallas, thanks in part to the recent delivery of its sixth B747-8 freighter.
ABC is actively targeting the pharma sector, and it was the size of the Swiss life sciences industry that prompted the launch of a new weekly Basel-Moscow freighter route in September.
Via its hub at Moscow's Sheremetyevo Airport, the carrier connects to Korea, Japan and "all points in China", he said, and offers passive cooling or active solutions via Envirotainer or CSafe equipment for particularly temperature-sensitive products such as vaccines.
Cargo Complex Sheremetyevo, ABC's handler in Moscow, has opened a 580sq metre pharma facility, which commercial director Dmitry Sudosiev claimed "brings cool chain logistics in Russia to a new level". A temperature-controlled warehouse is supported by a fleet of refrigerated vehicles and an on-site laboratory offering sampling, declaration of conformity and mandatory certification of medicines.
"The facilities are good and we're working with forwarders to agree standard operating procedures – setting a maximum time on the ramp, for example – and making the whole process more transparent," Mr Van de Weg said.
"There's a lot of hype around the pharma market, but it's promising for us," he added. "We won't conquer the world, but it plays to our strengths because of our dense network into Asia. If you can eliminate trucking, that's a step in the chain you have taken out."
Yet yields remain challenging, even in the premium pharma sector.
"It's subject to supply and demand, just like general cargo. You've got to do more work to get paid a little more," Mr Van de Weg admitted. "The difference is that you might be competing for the business against five or six credible operators, compared with 30 in perishables."