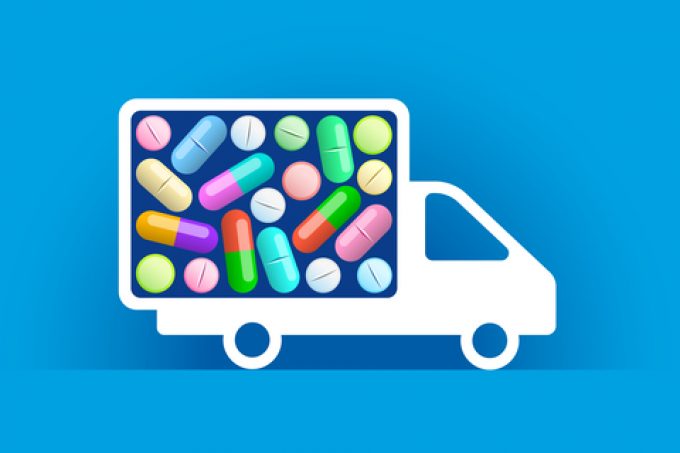 Logistics problems cost the pharma industry about $35bn a year – technology is viewed as a lever to bring that down, but the obstacles are massive.
However, these staggering losses are almost entirely preventable, according to Mahesh Verina, president and CEO of ParkourSC, a provider of supply chain insights and intelligence software.
To do the job, pharma supply chains must become 'more digital and agile' – with the help of technology, he argued.
"New technologies for supply chain visibility and control can mitigate cold chain losses resulting from missed handoffs, product spoilage, re-testing and compliance issues," he said.
Visibility is key, he explained.
"One of the key historic challenges in pharmaceutical cold chains has been a lack of information needed to make the right decisions across the entire journey of drugs and therapeutics, from development to patient. This shortfall of insight into why excursions occur, and the inability to prevent them, can lead to any number of problems, including poor planning, inaccurate predictions and delayed decision-making."
By harnessing a constant flow of data from all links in the supply chain, companies can constantly realign data between planning and real-time operations. This enables them to exercise stronger quality control and allows faster resolution of issues, said Mr Verina.
Central to the technology required for this is a modern real-time operations platform that can pull together all the required information in a cohesive fashion.
Such platforms do not require large-scale IT investment, according to Mr Verina. The best are cloud-based and equipped with state-of-the art sensors, internet of things, digital twin, artificial intelligence (AI) and machine-learning technologies. They can be scaled easily and remain agnostic to hardware, unstructured data sources and rapid technological evolution.
A key argument for its deployment has been the ability to react more or less in real time to problems as they occur. However, the ability to take corrective action is often constrained, said Lorant Kovacs, regional head of vertical market healthcare, Americas, at DB Schenker.
"Alerts on deviations are rarely actionable," he said. "The shipment may already have been packed, or the pilot may decide to change the temperature in the cargo hold because of an animal shipment. This does not mean sensor technology is a waste of resources. Operators and shippers are aware of a temperature deviation and plan accordingly for action at the receiving station."
Moreover, this speeds-up and facilitates the investigation into why a deviation has occurred and pinpoint weaknesses in supply chains.
Some areas are notoriously under the microscope.
"The most vulnerable parts in transport, no matter if it's air, ocean or rail, are the first and last mile," said Mr Kovacs, adding that ground handling agents had been another area of concern.
In part, this is due to lack of training – although handlers have ramped up their efforts in this arena. Especially in the past two years the churn rate of workers, combined with labour shortage, has been a problem, he noted.
Still, the analysis of data on temperature deviations and spoilage can help address weak spots and take preventive action as well as avoid poor planning, Mr Verina pointed out.
"Focus on process deviations could cut losses to a large degree," concurred Mr Kovacs.
Mr Verina stressed that technology in isolation was not the solution, but had to be combined with organisational changes.
"To address modern cold chain challenges, pharmaceutical companies need to move from siloed operations and reactive approaches to real-time insights and continuous orchestration. They must remove legacy barriers to enhance the management of data at every stage of the supply chain," he explained.
According to Mr Kovacs, the industry has some way to go to ensure the smooth flow of data. This is an obstacle to the deployment of AI. At this point its promise remains largely elusive, as it requires vast amounts of data and the fragmented industry has not made much headway towards sharing data, he noted.
That said, there have been individual efforts by companies like his own to leverage their own data with AI for predictive analytics, and platforms have sprung up that offer risk analytics based on AI, he added. Still, to unleash the potential of AI, data has to flow more freely between supply chain partners.