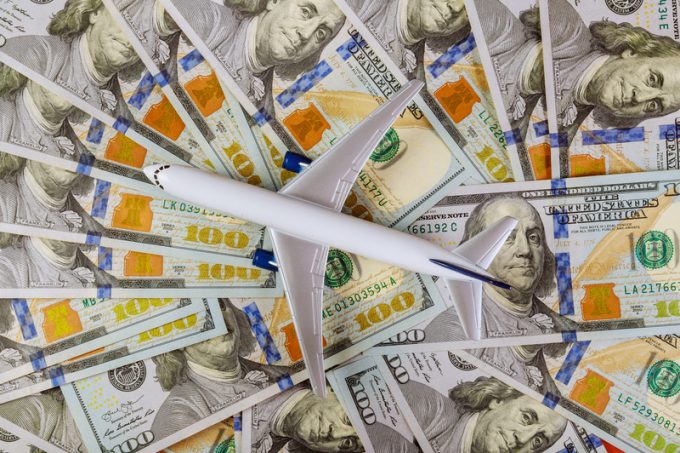 Air freight rates into the US are rising, with rates out of Shanghai up more than 14% in the past week, according to the TAC Index, while rates from Europe to the US are also on the up.
Rates from Shanghai to North America are at $13.62 per kg, according to the index, while out of Hong Kong they have risen 4.4%, to $12.09/kg.
Despite the rises, preliminary data shows volumes have remained steady, rather than the surge expected by the market, while load factors have declined very slightly.
Shanghai, which at the start of the month saw restrictions on traffic because of the International Expo, remains at relatively low amounts of capacity – roughly 40% less than it was in July, and less than one-third of the capacity out of Hong Kong. But forwarders and handlers are reporting a rise in demand for charters.
"Capacity is better after the Expo in Shanghai, as more charters are being approved from multiple origins. But it is still difficult to book for large consignments, especially volumetric cargo, and the booking window is still a few working days in advance," said one Shanghai-based forwarder.
He added that, in advance of Black Friday and the Thanksgiving holiday, e-commerce volumes were good.
"Large e-commerce giants all run their own scheduled charters, but there are still extra volumes. A top e-commerce company has asked for extra charters immediately to Europe, as its own charter could not accommodate all its volumes."
But he said rates in the past two weeks had been stable.
"There have been many charters, both ad-hoc and scheduled, which helps to soften the market rate, so we have not seen a big increase in the recent couple of weeks."
Rates from Europe to the US are also rising, with Heathrow to North America up 10% at $5.03, and from Frankfurt up a more muted 3.2% to $4.47.
One European-based forwarder said airlines were taking Asian volumes to North America via Europe.
"Europe-US rates seem to be extremely high, probably due to transpacific congestion; airlines are rerouting Asia cargo to US via Europe."
But rates from China to Europe have softened, according to the TAC Index, with rates out of Shanghai down 2.5% to $7.67 per kg, However, the Chinese forwarder disagreed, and said he was seeing higher pricing on this route.
"The market has picked up this week. Prices have generally increased from the past two weeks because flights are full of those Covid rapid test kits. There are huge volumes going to major European countries, perhaps due to the recent new wave of Covid."
Despite the apparent lack of 'peak'-style volumes in the system, most air cargo executives say the market feels busy.
"Heathrow specifically has a lot of congestion, and volumes are down because of it," said Robert Fordree, head of cargo for Menzies.
"Part of the activity we are experiencing now is down to air cargo being used for last-minute deliveries, and disruption in shipping. There has been a huge differential between the price of shipping and air cargo, but that gap is shrinking considerably, and it is more acceptable for shippers to use air cargo."
He added that Menzies had never seen so many requests to handle charters.
"Passenger freighters are being maintained, they haven't disappeared yet, and that will continue into Q1. We are continually asked about charters, both freighters and passenger freighters. We've had more inquiries than ever before.
"It's an intense peak now, and we expect that to continue; manufacturing is facing a backlog in global logistics and that has impacted the utilisation of air cargo – it's people reacting to limited commodities. But I don't see the backlogs getting any worse, they are being processed."