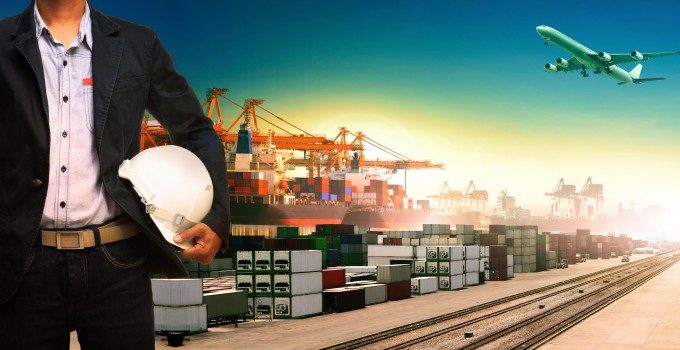 Lufthansa Cargo has implemented the first part of its strategic plan to establish 'win-win' cargo alliances around the world.
The plan is to beat network competition and offer greater service to customers, with its joint venture with ANA Cargo being the first air freight alliance of its kind and set to be followed by others on specific tradelanes.
Lufthansa Cargo has expressed interest in both the North American and Chinese markets, and expects to announce its second partnership this year – although it would not reveal which airlines it is talking to.
ANA Cargo, meanwhile, has applied for antitrust immunity for a partnership with United.
"We want to build more joint ventures in other important markets," said Peter Gerber, CEO of Lufthansa Cargo. "The ventures are one possible strategic answer. Consolidation is now not possible in most parts of the world.
"Or you can grow organically, like Emirates, if you have the money, or you can try another way: through joint ventures."
The JV is significant in that it goes further than previous attempts at air cargo alliances – or even current groupings. Key to the antitrust-approved agreement is metal neutrality with no incentive for the two sales teams, which now work together, to choose one airline over another.
All routes within the JV area are sold as one network, so Lufthansa Cargo can offer customers direct routes from Tokyo to London and Paris on ANA aircraft, as well as ANA's and its own routes into Germany.
Rates and surcharges are unified, there is a common revenue and margin management and joint sales forces and strategies.  Warehouses, handling facilities and IT systems are undergoing alignment.
The first phase of the partnership started in December, on Japan to Europe, with the reverse routing set to launch this summer.
"We thought we could start it in both directions," explained Lufthansa Cargo's Michael Stormer, director Japan and Korea. "But too many processes had to be changed. It was too much of a challenge; there was too much training to be done and IT support wasn't ready."
The deal has been a year and a half in the making, with both sides keen to ensure it works properly. As a result, it will take longer to phase in different products – at the moment the deal focuses only on express and general cargo, because the airlines have different standards for shipments such as pharmaceuticals, which will take longer to align.
"We will start with the easy ones, step-by-step, and move towards harder ones later,"said Mr Stormer. "There are quality-related issues and if we failed to get them right we'd ruin our own business. We need more preparation."
Both organisations say the deal will benefit customers through a wider network and more non-stop flights, one location for drop off and pick up, faster connections as well as standardised processes.
The airlines gain a wide customer base, more flights without the need to invest in additional capacity and lower feeder costs. There is also greater sharing and utilisation. When Lufthansa had a capacity shortage at the end of last year owing to a pilots' strike, ANA Cargo stepped in to offer additional space. The carriers claim that since the launch in December they have carried 250 more shipments than they would have done separately.
There is a complex revenue-sharing arrangement based on capacity.
"Both parties want to generate growth jointly and get additional revenues," explained Mr Stormer. "Both parties feel treated fairly by this model and the metal neutrality means it doesn't matter who flies the cargo."
The IT systems have been a key consideration for the partnership. ANA Cargo, Lufthansa Cargo and Narita's International Air Cargo Terminal are all working with IT supplier IBS – uniformity which has helped the parties to standardise the processes. Lufhansa noted that it was unlikely to work on a similar deal with any airline still using a legacy system, but would be able to work similar agreements with carriers using new IT systems such as those offered by Champ or Mercator.
Lufthansa Cargo said it had a lot to learn from its new partner.
"The Japanese perception of quality is higher than ours in handling; we can learn and improve there, and that is in the pipeline. It will have a positive effect on customers," said Mr Stormer.
While Lufthansa Cargo is proud of its quality and regularly tops Cargo 2000 tables, ANA is more focused on ensuring direct customer satisfaction rather than defining its quality through metrics.
"We told them we achieve 90% in quality measures," said one Lufthansa executive. "They said, 'why not 100%?'"
Lufthansa has attempted a cargo alliance before: WOW, which it founded in 2000 with Singapore Airlines and SAS, but Lufthansa pulled out in 2009.
"The problem with WOW was that there was no joint cash box," said Mr Stormer. "We still had to sell our own capacities, and it was used as an extension of the network or extra capacity, but it was only used for cargo not on our own flights. And there was no alignment on the IT or handling – so just normal interline business. It was a marketing tool which had no real advantage for  customers."
Partnerships can win or lose for the airline cultures involved, and Singapore Airlines is known in the industry for its independence – it takes its position as national airline very seriously and airlines have reported that it tends to put those needs first, before any alliances.