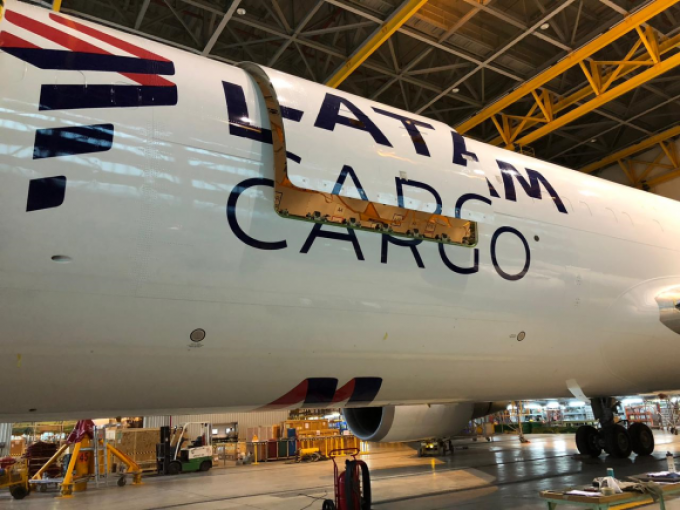 Latam and Delta have announced codeshare agreements across South America, as the former plans an earlier departure from the oneworld alliance than it had anticipated. 
The South American carrier will end its codeshares with American Airlines at the end of January, following Delta's investment of $1.9bn for a 20% stake in Latam. Delta will also spend $350m to support the alliance between the two, and will buy four of Latam's A350s, and take on its commitment to buy 10 more. 
Neither airline has yet commented on possibilities for a cargo alliance, but Delta has been integrating its cargo sales with partners Air France, KLM and Virgin Atlantic Cargo. While it also owns 49% of Aeromexico, Latam gives it even further reach into Latin America. 
There has been much speculation over whether Latam will join SkyTeam, which of all the alliances has the most comprehensive cargo programme. However, some observers argue that Latam would be better served by being outside an alliance, giving it the opportunity to partner with more airlines. While its closest ties as a member of Oneworld were with AA, it will, it said, maintain bilateral agreements with the majority of the alliance members. 
The new move involves Latam Airlines Peru, Latam Airlines Colombia and Latam Airlines Ecuador codesharing with Delta to provide greater connectivity with the US, starting the first quarter of 2020, subject to applicable regulatory approval.  
Latam also plans codeshares Delta and its affiliates in Chile and Brazil in 2020. 
There could be plenty of benefits from the pair developing a cargo partnership.  
Latam has 11 767-300 freighters, with one more scheduled for delivery next year. Delta meanwhile has in recent years put a lot more focus on cargo operations and strengthened its partnerships.