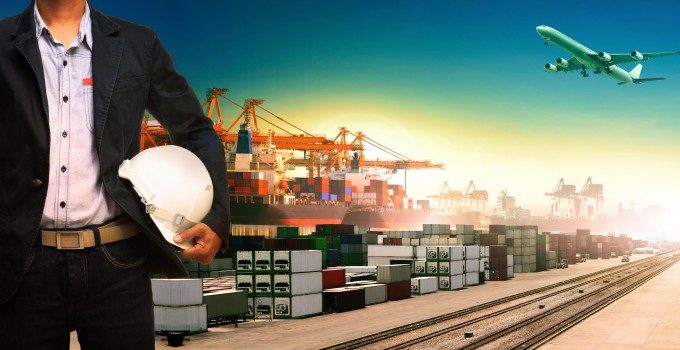 Air France KLM Cargo must endure "a period of pain" to get back to profitability, according to interim executive vice-president cargo, Bram Graeber.
Noting how important cargo was to the carrier, Mr Graeber said it must win back lost volumes and cut costs: "We have to adapt. That's the reality of the current market. Being good at cargo is essential to the airline's survival – we need it."
The carrier announced its poor first-quarter results at the end of April, bucking an industy trend which mostly saw a sharp spike. It suffered an operating loss of €63m, a decrease of €15m.
Mr Graeber put the loss down to exchange rates and market conditions, especially between Asia and Europe. "There is still overcapacity, and that won't end tomorrow."
The carrier is cutting freighter capacity fast. Three 747s were retired last winter, while five MD-11Fs will leave the fleet before the end of next winter. It will be left with two 777 freighters out of Paris and three at Schiphol, operated by Martinair. The carrier believes this will result in the full-freighter business returning to breakeven by 2017.
"The growth in cargo capacity is in bellies – We will also have dedicated freighters, although we will reduce our exposure to them," said Mr Graeber. "I don't particularly like that development, but it's a realistic adaptation to the market."
He added that shrinking Martinair was necessary. "It's a painful adaptation process, and I can't say it's popular, but that's how it has to be."
He pointed out that the carrier would continue to be in the top five cargo airlines, with an extensive network and two strong hubs, as well as having a good track record in products, which account for 50% of its revenue.
"We have enough key ingredients to be successful – we just need to go through the pain," he acknowledged.
Martinair's pilot union had argued that it made financial sense to retain more freighters and have fewer redundancies, but Mr Graeber believed the money would be better spent elsewhere.
"I would prefer fewer aircraft and more investment in IT. Incremental aircraft won't make a difference, but IT will. If you look at the winners on the forwarding side, it's those which have invested in IT."
The carrier has recently launched its new Accenture IT system, revealing, said Mr Graeber, its commitment to cargo.
"I am very happy that we continue to invest in these things. There have been some difficult discussions but we need to continue – the cargo business brings in revenues of €2.5bn."
The carrier is opening a new facility at Charles de Gaulle Airport for mail and express, and hopes to capitalise on the e-commerce market. Mr Graeber, who was chief executive of the group's low-cost carrier, Transavia, from 2010 to 2013 and continues to lead the French and Dutch budget airlines as group chief executive, noted that digitisation had been a feature of the low-cost sector for years.
"Fowarders are looking at how to adapt to it, and it will come – partly perhaps from new partners. We have to make sure we connect to whoever serves the websites. And we will have to look at the way we adapt prices and processes.
"We are at the beginning, but we are open to new ideas. We all have to do our homework."
Mr Graeber (below) said it was important to have both innovative ideas and cargo experience for ecommerce.
"Cargo is amazingly complex. Not everyone in e-commerce understands how you ship things. We are a relatively conservative industry, but I do see a few jumps happening, such as in eAWBs."
The carrier now has 20-30% eAWB penetration, which it hopes will reach about 45% by the end of the year.
Air France KLM will need to win back lost business as well as continue with its cost-cutting programme, of 1.5% of unit costs each year for three years.
"We achieved that last year through internal efficiencies. We plan to make improvements in loads too. I can't determine yields – but we will fight to get back loads," said Mr Graeber.
He dismissed the claims of Lufthansa Cargo, whose new board member for products and sales, Alexis von Hoensbroech, told delegates at Air Cargo Europe this week that the carrier's high cost base meant it could only compete by having high-quality service.
"You should forget that high service comes at high cost," argued Mr Graeber. "You have to offer good service at a sharp price. Look at the pressure shippers have put on forwarders. Yes, some products will come at a higher cost, but I don't believe in giving customers high prices.
"If the service is good, you'll win the business, but it can't be at high prices."
He said the carrier was looking to shave costs from areas such as handling and purchasing and via "smarter processes".