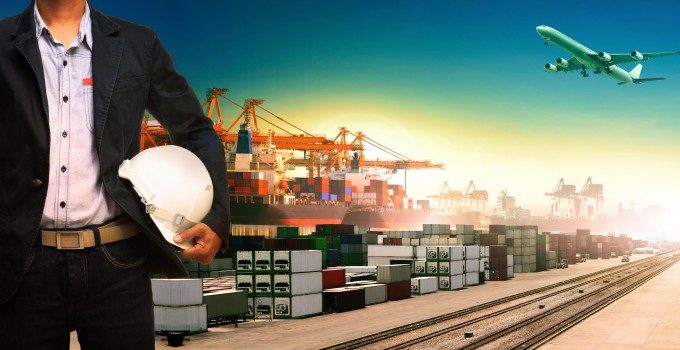 Europe's all-cargo airlines are continuing to struggle, with even Cargolux admitting that revenues in the first half of the year have come in at $11m below target.
But in an interview with Luxembourg's Wort.lu, CFO Richard Forson quashed rumours that the air cargo carrier had made losses of $31m in the first half.
However, the all-cargo airline confirmed that, although tonnage increased by 15% in the first half and turnover rose 4%, revenue had not reached target.
Cargolux expects business to pick up in October, which would send the forecast for the year into positive territory – in 2013 it made a profit of $8.4m, off the back of $1.9bn in revenue.
Mr Forson said competition was tough, with carriers such as Etihad and Emirates offering a lot of capacity at competitive prices, while European carriers continued to struggle with high costs.
But Cargolux's Zhengzhou route, launched at the behest of new shareholder HNCA, was doing better than expected and delivering positive results, said Mr Forson.
The airline is also considering increasing capacity to Beijing, hoping to capitalise on the 7% growth forecast in China.
He noted that times were increasingly tough for Europe's all-freighter operators. Continuing speculation over the future of smaller players such as AV Cargo and Aerospace One would appear to support that notion, along with Air France-KLM's doubt over strategy for Martinair.
AirBridgeCargo, however, appears to be growing, having announced record volumes (up 16%) in the first half, with significant growth on its Asia to Russia and North America to Russia routes.
According to Cargo Facts, it is shortly to take delivery of an ex-Jade 747-400F to replace a  747-400ERF coming off lease from Air France. And in October the Russian carrier will take delivery of its sixth 747-8F. It plans eventually to make its entire fleet 747-8Fs.
ABC has worked hard on its North American routes, adding services to Dallas and Chicago. Executive president Denis Ilin said in a statement: "The challenges which the global air cargo market continues to face have not held back ABC's development.
"We have achieved our goals for the first half of the year and laid down ambitious plans for the second half of 2014, which will include launching more new routes and increasing frequencies on a number of existing routes, as well as growing our fleet."
While ABC appears to be confidently scorning political problems and trade wars between Russia and the West which could affect its traffic, it seems likely that its parent, Volga Dnepr, could face more problems.
In the first half of 2014, 32% of the airline's business comprised charter flights for the oil and gas industry on its IL-76 fleet – up from 16% a year earlier – many of which, said the company, were on behalf of Panalpina. But with a new trade embargo on western exports from the oil industry into Russia, it is likely that Volga Dnepr could face some harm to its business.