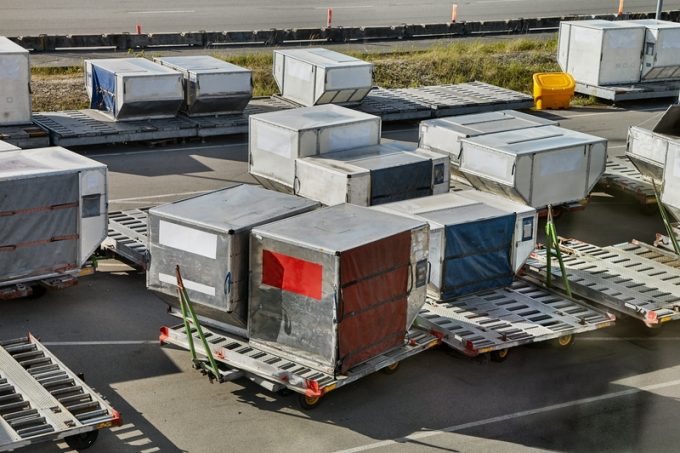 Air cargo's peak season will start in August – or rather, the existing peak will "get worse", according to Flexport.
A perfect storm of high demand – in part driven by the slow-moving and expensive sea freight market, low sales-to-inventory ratio, increased e-commerce and low capacity – is set to see the second half busy in the skies.
"Prepare for a more intense traditional peak season," Neel Jones Shah, head of air freight, told customers on a webinar.
"A lot of shippers are waiting to replenish their inventories. Consumers have saved $3trn in the US alone, and they want to spend their money.
"That could drive the sales-to-inventory ratio even lower and, at some point, shippers will have to get the inventory in … regardless of cost."
In the webinar – apparently designed to encourage sea freight shippers to switch modes – Flexport advised: "Air is more affordable than you think. The cost of air freight pales in comparison to detention and demurrage, lost sales, and out-of-stock inventory."
Sanne Manders, chief operating officer, cited data saying air was (pre-Covid) 20 times more expensive than sea, but currently it was only eight times more. (IATA's most recent numbers say air was normally 12 times more, but is only six times more now)
The demand has been exacerbated by e-commerce, added Paul Rombeek, senior director of the EMEA network. "Trade is becoming increasingly complex because of e-commerce. That will drive further growth in air."
E-commerce requires extra speed and agility, and is thus well suited to air.
"The online retail boom is only just beginning. And it's compounded by seasonal shocks, such as back-to-school and 'Black Friday'. It has dramatically changed the dynamics."
However, the growth will be uneven, and based on both passenger numbers and Covid strategies, says Flexport, which expects transatlantic capacity to be back to normal by summer 2022. But Asian growth – where there is more of a "zero-Covid strategy" – may not return until 2024. Capacity from June 29 to July 12 was 12% down on 2019 levels.
But while Flexport seemed keen to move customers to air freight, there were concerns over airport congestion. Mr Jones Shah acknowledged that airports "are not ready for the surge".
"Airport terminals were not built to handle this level of volumes. It shows how under-invested airports are in cargo."
He advised customers to "get creative" and said Flexport was looking at alternative airports – as well as adding Miami to its own chartered network from September.