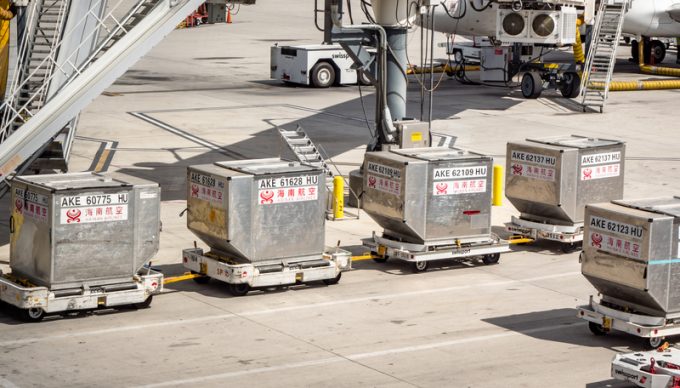 Freight tonne kilometres (FTKs) are down nearly 3% this year, according to the latest data from IATA.
The association has not yet downgraded its year's forecast of 2% growth, but the second half will need to see considerably stronger demand to offset the weakness of the first six months. 
This weakness saw Lufthansa Cargo yesterday announce it is to cut capacity, but a spokesperson for the carrier told The Loadstar that any reductions would be temporary and flexible. 
"We will observe the market very closely and, based on this, cancel individual frequencies or destinations," she said. "These adjustments are not permanent and vary. Therefore, I cannot name certain destinations now or put a number on that."
She said the carrier had already reduced services to Narita in April.   
IATA reported that industry-wide FTKs for April had fallen 4.7%, year on year, while capacity continued to edge up, at 2.6%, forcing down load factors. 
These results differ from the rate indices, one of which shows a steep rise in April on transpacific lanes, likely a result of shippers rushing to move goods before new tariff levels came in. 
IATA noted, however, that in seasonally adjusted terms, the volatility seemed to have stabilised somewhat, and volumes were down 2.5% year on year, by this measure, at the same level as mid-2017. 
There were some, albeit slight, signs of improvement, with growth in Africa (up 4.4%) and Latin America (up 5%), while world trade volumes edged up slightly – but remained below its three-year average pace, at just 1.3%.
The rise in global trade volumes has fallen since the last quarter of 2018, with growth in the first quarter rising 0.4% year on year. And the rate of decline in the PMI Index has levelled off slightly, with the rate of decline in new orders this month, at some 4%, slower than the declines in the first quarter, which averaged more than 7%.  
But IATA warned: "While a positive development, we are wary of placing too much confidence in a single monthly outcome; the broader story continues to be one of widespread weakness. In turn, the new export orders measure provides a reliable guide to near-term developments in air freight outcomes." 
Regionally, Asia Pacific saw a decline in international FTKs for the sixth consecutive month, down 8.1% year on year – a significant toll on the global industry, of which it accounts for 32%. Tariffs are likely to create more negative impacts, according to IATA. 
Europe, meanwhile, affected by a weakness in German export orders and subdued activities elsewhere, as well as Brexit uncertainty, saw international traffic down 6.1% in April. 
North America was less muted, down just 0.8%. Middle Eastern carriers saw rises in seasonally adjusted freight volumes in the second and third quarters of 2018, but have been on a downwards trajectory ever since, and in April saw international FTKs fall 6.2%, year-on-year. 
You  can read IATA's full analysis here.