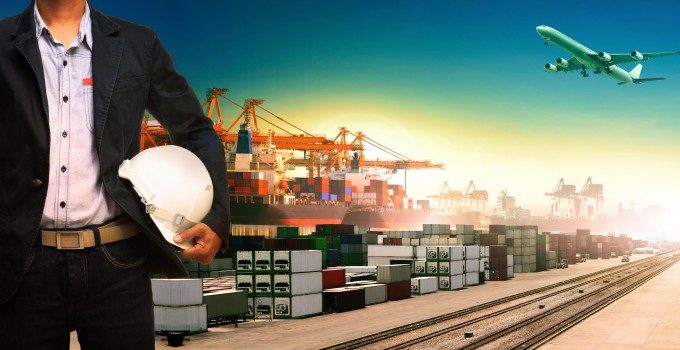 Stan Wraight, executive director of SASI, reveals how carriers could take advantage of today's struggling freighter model
We don't have to look far in the press these days to see that the freighter fleets are fast falling out of favour with the world's scheduled airlines.
Day by day comes news of another parked 747-400F, once the queen of the cargo skies. It was also the backbone of the business case for cargo, yet increasingly even the best and most innovative minds in the airline business cannot make it work.
The list goes on: retirements from names such as EVA Air, NCA, Air France-KLM, Air China Cargo, Cathay and Korean – all disposing of aircraft in one way or another in the past year. It is estimated that close to 25% of the world's 747F fleet is now parked. Some have since returned to service, but that has occurred due to terms and conditions that were unheard of a few years ago.
Two carriers have leased 747-400ERFs on a "power by the hour" basis. That means if they don't fly them for any period of time, they don't pay. Lease rates on used 747-400Fs and ERFs have fallen to levels that are half of what you would have paid for an MD11F a few years ago.
Some have taken advantage of this to renew their fleets with much better equipment, such as Centurion and Kalitta. They have established all-cargo business cases, and this will only help them to control costs and make their model more sustainable. However, there will still be a lot of very good aircraft out there which will not be picked up and will remain parked for some time to come – or perhaps never return to service, just used for parts instead.
So that begs the question: is this an opportunity for something new, something innovative to take advantage of this situation? Maybe this is finally the time when the airline alliances should seriously look at cargo as the first true joint-venture between them.
We all remember the WOW alliance. Skyteam Cargo still exists, Oneworld Cargo doesn't – but they are certainly talking, as the recent IAG/Qatar sharing of freighter capacity shows. Is not this the time for these alliance CEOs to do some out-of-the-box thinking about capacity management?
I am a true believer in freighters. I also am a true believer in companies making a profit – or closing their doors. It seems the two beliefs, sadly, are in direct contradiction with each other these days.
Independent freighter operators survive in a niche only, and are increasingly disappearing. It is no longer the case that routes which were once under-served, like Vietnam or western China to Europe, are now, with more routes being flown by large widebody passenger aircraft on a daily basis. And that's the dilemma for all cargo airlines and will remain so. But it's not that way for passenger airlines, especially those with larger widebody passenger fleets and an efficient hub system.
But even among these airlines, the complications of operating freighters makes a lot of individual airlines see maindeck services as unsustainable. To get the required unit cost efficiencies in your fleet you usually need at least six aircraft to get the economics right. Yet individual airlines may only have one or two routes that would benefit – but an alliance may have 10 or more.
Would this not be a perfect time for these alliances to start thinking about creating an independent, low cost, freighter arm business unit sponsored by the alliance, using 747s which are in plentiful supply, to serve all the airlines in the group?
There are no antitrust issues here, just operating economics and capacity sharing. Take what BA and Qatar are doing as a perfect example of what can be done if professionally managed and allowed to operate as a standalone independent entity.
I wonder if the CEOs and boardrooms of the airlines involved would give this idea the same amount of attention and funding that, for example, making a common passenger lounge at Heathrow airport gets? And what would be the result of those discussions?
If properly analysed and managed, freighters could bring bottom line improvement that can also help a passenger airline keep its bellies full.
Food for thought?