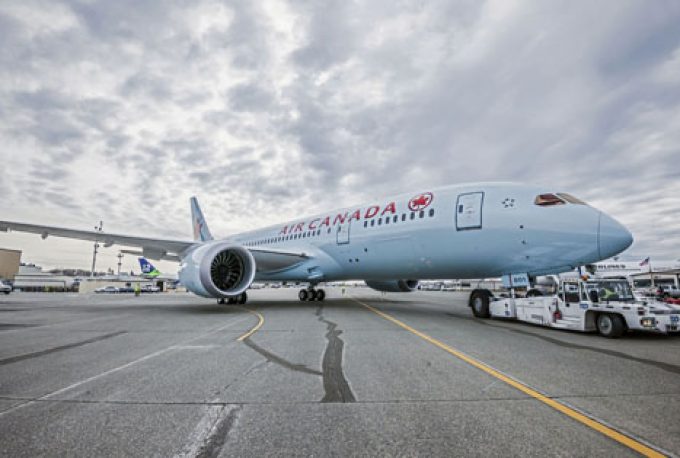 Carrier partners Cargojet and Air Canada are to launch a weekly freighter service to Frankfurt next week, connecting with flights from Mexico, Bogota and Lima and Dallas.
The two airlines, which finalised an agreement for Air Canada Cargo to wet-lease 767-300Fs this year, also each reported third-quarter results yesterday.
Air Canada Cargo saw revenue grow by C$11m year on year, to C$130m as increased volumes partially offset the impact of lower yields.
In line with the rest of the market however, it struggled in the first half, revenue dropping C$14m, or 3.9%, to C$357m owing to industry overcapacity and "competitive pricing activities".
The cargo division's strongest market in Q3 was the Pacific, which brought in C$51m, while over the nine months, Atlantic routes provided the greatest revenue, C$135m. The heavily competitive US transborder market provided its lowest revenue stream.
Cargojet has also had a strong year so far – but it wasn't quite reflected in the results. While revenues in the third quarter rose 7.2% to C$80.7m (and was up 15.8% in the first nine months), finance costs following a fleet update were up 234% to C$18.7m in the third quarter, giving the carrier an overall loss of C$4.8m.
However, over the nine-month period, it made a profit of C$3.4m, a significant improvement on the C$16.6m loss in the previous year.
Both carriers are known in the industry for being well-managed and innovative – although with the forthcoming retirement of CEO Lise-Marie Turpin, Air Canada Cargo's future is less clear.
"Air Canada has done very well," said one air cargo executive. "It's a very progressive company and Lise-Marie Turpin is one of the best in the business. The airline is now looking hard for a suitable replacement to probably join in the new year."
Air Canada wet-leases Cargojet 767Fs when they are not being used by integrators, making it a "win-win for the pair", said the executive.
Cargojet won Canada Post's Purolator courier contract in 2014. It has since modernised its fleet, which now consists of eight 767-300Fs, one 767-200F, five 757-200Fs, six 727-200Fs and two converted Challenger 601s.
"Getting the Purolator contract was huge," said the executive. "The share value went through the roof. It is a well-run company with good people at the top.
"The core business is flying domestic Canada for the integrators, but the biggest client is Canada Post through its Purolator subsidiary."
During the nine-month period, Cargojet saw significant sales to three customers, representing 64.3% of total revenue, up from 59.5%.  The service agreements expire over various periods to April 2025.
The company said it was pleased with its results, despite the loss, and expects further growth.
"Management expects to achieve organic growth within its existing customer base and to obtain new customers for both its domestic and international routes as the company continues its efforts to build on its competitive market position."
It expects the fourth quarter to be strong.
Cargojet operates a domestic overnight service between 14 major Canadian cities, offers ACMI services in the US and South America, as well as its new route to Frankfurt and charter services.
The Frankfurt service will be something of a test. Last year, KF Aerospace, previously Kelowna Flight, which lost the Purolator contract to Cargojet, attempted a 727 freighter service between Toronto-Greater Moncton and Brussels, but pulled out shortly after, citing heavy competition.