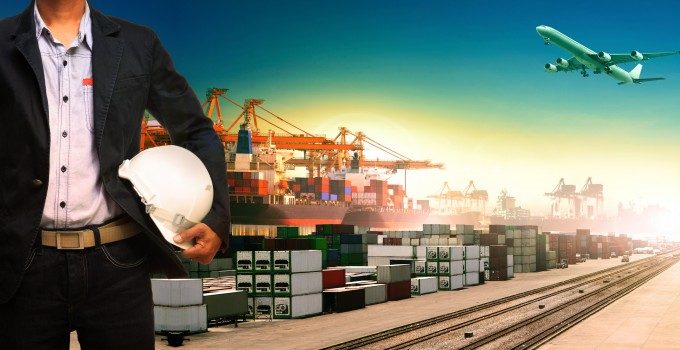 Hit hard by $161m of extraordinary costs – mostly the consequence of the enforced cancellation of  four 12,600teu ships ordered from South Korean shipyard Samsung – Israeli ocean carrier Zim's net loss worsened in 2013 to $530m, from the $428m in lost in 2012.
Nevertheless, the embattled carrier, which is still trying to agree a financial restructuring process that began more than a year ago, said its results were on a "par with the industry average", and blamed a liner malaise that has seen "sharp decreases in freight rates for five consecutive quarters".
Zim took much of the pain of the order book cancellation in the final quarter of 2013, as it haemorrhaged $282m – including $113m of extraordinary expense – but although it has been obliged to include the aborted order penalty it said it was "examining assertions against the shipyard", suggesting that it may be developing a legal case.
Revenue for 2013 declined by 7%, compared to the previous year, to $3.7bn – despite a 5% hike in liftings to 2.5m teu – as Zim's average freight rate per teu plunged by 9% to $1,227.
By way of a yardstick, yesterday we reported that Hapag-Lloyd's average rate per teu last year was $1,482.
However, Zim said its EBIT full-year loss of $191m – which excludes extraordinary expenses – was a $15m improvement on 2012 and was due to "technological innovations" and a company efficiency drive.
Zim stated that the financial restructuring, once completed, would "immediately improve the company's results" and "dramatically improve its financial state".
The Israel Corporation-subsidiary had reached a debt settlement agreement in January that would see most of its creditors – including shipowner Danaos Corp – take a 50% haircut in return for equity, and enable Zim to reduce its debt from $3bn to a more manageable $1-1.5bn.
But the stumbling block to complete the restructuring process appears to be the 'golden share' held by the Israeli state. Zim said that it was in "advanced stages of negotiation" with the government regarding a cancellation of the share.
It commented: "The change will ease the completion of the financial arrangement, enable co-operation with other carriers and facilitate raising capital."
However, Zim now faces a labour dispute from employees in relation to the cancellation of the golden share and "adjustments of the collective labour agreement to suit the company's condition and the difficult competition in global shipping".
Zim's result follows a raft of red-stained 2013 numbers posted by ocean carriers after an extremely turbulent year. In the continuing absence of results from CMA CGM, Maersk Line's $1.5bn profit is the exception to the rule.
Indeed, business advisory firm AlixPartners believes that listed global container shipping companies are facing a "greater risk of financial distress, including possible bankruptcy, than at any time since 2010".
For those that manage to survive AlixPartners provided some hope. "For all the challenges facing all the players in the container shipping industry today, there are also a lot of opportunities, including the promise of the much greater profitability that a streamlined, resilient industry might bring, as has been the case in many other industries," it said.