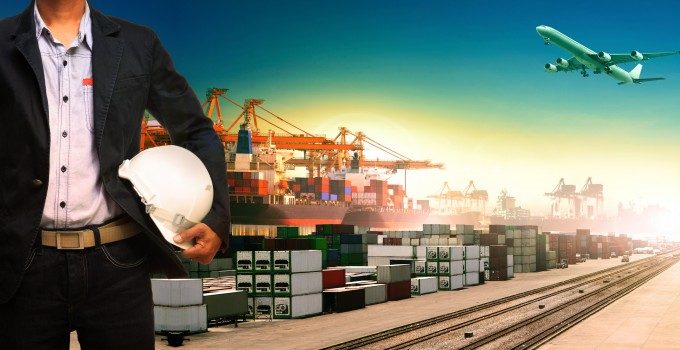 Despite a "challenging environment", Israeli carrier, Zim Line, still managed to squeeze out a net profit in the third quarter of the year.
Many of its peers sank heavily into the red, dragged down by the sub-economic freight rates that have blighted so many trades in the second half of the year.
The carrier, which withdrew its Asia-Europe service last year after restructuring its debt, has fallen to 18th position in the container carrier league table, with a 1.8% market share following its revised strategy to focus on "attractive trades in growing markets".
Zim posted a third-quarter net profit of $11m, compared with a loss of $63m in the same period of 2014, making it the third consecutive profitable quarter, cumulatively reaching a $35m net profit for the nine months versus a $192m loss the year before.
Zim carried 581,400 teu between June and September, a year-on-year 1% increase, which the company said was mainly due to the contribution from its Asia-US east coast Seven Stars Express service via the Suez Canal. Overall volumes, however, were "negatively affected by lower global demand".
The company added that "as a result of significantly lower rates", total revenues during the period declined by 12% to $854m, as its average freight rate dropped by 13% to $1,120 per teu.
According to The Loadstar's calculations, the Seven Stars Express has watched spot rates halve, from around $3,200 per feu to $1,600, since its launch, although the US west coast labour dispute inflated rates of the beginning of the year.
Meanwhile, Taiwanese carriers Evergreen and Yang Ming also reported interim results last week, with both slumping heavily into the red during the period – recording net losses of $76m and $133m, respectively.
Evergreen, which according to Alphaliner has now regained its place as the fourth-largest carrier– with a total fleet capacity of 938,931 teu overtaking Hapag-Lloyd's CSAV-added 934,012 teu – saw its total revenue plunge year-on-year by 12% to $1.04bn, despite a 2% hike in its liftings to 1.165m teu, as its average freight rate dropped by an 18%.
Meanwhile, Yang Ming reported average freight rates 20% lower during the period.
However, compatriot Wan Hai was able to stay in profit during the period, although, according to Alphaliner, its $33m net profit was boosted by exceptional income of $53m during the quarter as it also suffered from narrowing margins with its average rates plunging by 24% across its services – a development that will no doubt worry carriers given the traditional rate stability of the intra-Asia trade.
Elsewhere, carriers seem to be battening down the hatches against predicted 2016 headwinds.
Yesterday Hapag-Lloyd announced that it has decided to use $125m of the proceeds from its $300m IPO for the early partial redemption of an expensive $250m bond, despite claiming in the offering prospectus that it would use the investment for "new vessels and containers".
The US bond is costing Hapag-Lloyd an annual coupon of 9.75%, which it said reflected the market when it was issued in October 2010.
The Loadstar financial analyst Alessandro Pasetti noted on November 24 that Hapag-Lloyd's net debt had risen to $3.4bn in the third quarter, up 13% year-on-year.