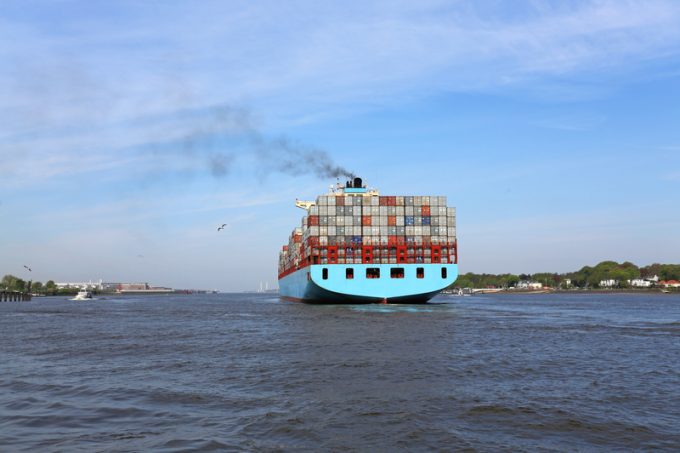 Major container shipping players have pledged to have commercially viable zero-emission vessels operating on deepsea trades by 2030
The promise was made on Monday during the UN Climate Action Summit, with a Getting to Zero Coalition (GZC), which counts Maersk, Shell and Zim among its 70-strong membership, set to lead the push.
Maersk chief executive Soren Skou said energy efficiency programmes had helped the shipping line cut CO2 emissions by 41% over the past decade, but added that such measures only prevented the situation worsening.
"To take the next big step towards decarbonisation, a shift in propulsion technology or to clean fuels is required, which implies close collaboration from all parties," he said.
"And this coalition is a crucial vehicle to make this happen."
The coalition's strategy is closely linked to the IMO goal of reducing greenhouse gas emissions (GHGs) by at least 50% of 2008 levels by 2050.
On the back of ever-increasing economic growth, some have suggested that, without action, global greenhouse gas emissions could skyrocket by 250% by 2050.
GZC said: "Ships can be operated for 20 years or more, which means vessels entering the world fleet around 2030 can be expected to be operational in 2050.
"Similarly, infrastructure associated with fuel supply chains can have an economic life of up to 50 years, and reconfiguration to new fuels can be a lengthy process.
"As a consequence, there is a need to have technically feasible, commercially viable and safe zero-emission deepsea vessels entering the global fleet by 2030."
Responsible for transporting 80% of global trade, international shipping accounts for 2-3% of annual greenhouse gas emissions. However, the Intergovernmental Panel on Climate Change has said cutting emissions to zero by 2050 would only provide a 50% chance of stopping temperatures rising beyond 1.5 degreesC
This means IMO targets fall well short of the steps required to prevent irreversible effects, and last week The Loadstar reported the sector may not even be on course for these targets.