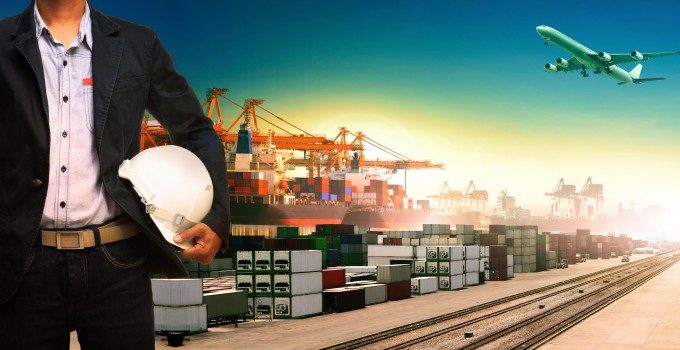 Fast-growing US freight company XPO Logistics is broadening its ambitions, outlining plans that would see the company evolve from a US regional freight broker and freight forwarding concern to one of the country's leading freight firms.
Chief executive Bradley Jacobs had previously explained how he aimed to build an operation with $5bn annual revenue within five years. However, after announcing a second consecutive quarter of positive results on Friday, he has upped that target by 50%.
"Given our achievements so far, we feel confident enough to say that by 2017 we will have $7.5bn in annual revenue.
"We are today more confident in the sort of organic growth we can expect, and more confident in the quality of acquisitions we can make," he told The Loadstar.
Although the company reported a net loss for Q1 this year of $28.1m, Mr Jacobs said this was driven by US GAAP accounting rules, which meant certain charges and non-cash amortisations associated with its April acquisition of intermodal operator Pacer were included.
Discounting those, he said, the company would have seen positive earnings before interest, tax, depreciation and amortisation (ebitda).
"You can't just look at net loss, because we are so acquisitive, and the more successful we are with our growth, the greater the intangibles we have to accept," he said.
And while each of its three main business areas – freight brokerage, freight forwarding and expedited transport services – showed high levels of revenue growth, he said that acquisitions that would produce a further $400m of annualised revenues were planned.
"We are well on track to record $2.75bn of revenues for 2014 and to report an ebitda of $100m – and it will be through mixture of organic growth and acquisitions," he said.
The first quarter saw XPO turnover of $282.4m, a year-on-year increase of 148%, the bulk of which came from its freight brokerage business, which grew by 196.2% over the same period in 2013. This it attributed to the acquisition of high-margin last-mile logistics providers 3PD and Optima Service Solutions in 2013, as well as a 75% growth in organic revenue.
Its express business benefited from the bad weather at the turn of the year, as many shippers, particularly high-value cargo owners such as automotive producers, had to find ways round the congestion at traditional freight gateways.
With the acquisition of Pacer, XPO also discovered it was able to save more than anticipated.
"You never really know what you have bought until you have bought it," Mr Jacobs said.
The company said it would save an extra $15m in costs, particularly on the combination of the Pacer and XPO freight forwarding arms, as well as in administration, real estate and technology costs.
"Pacer's logistics business was losing money. We have consolidated 16 offices, with 10 merging with our freight forwarding arm," he said, confirming this had resulted in 75 job losses.
"A lot of it was duplicative," he said.