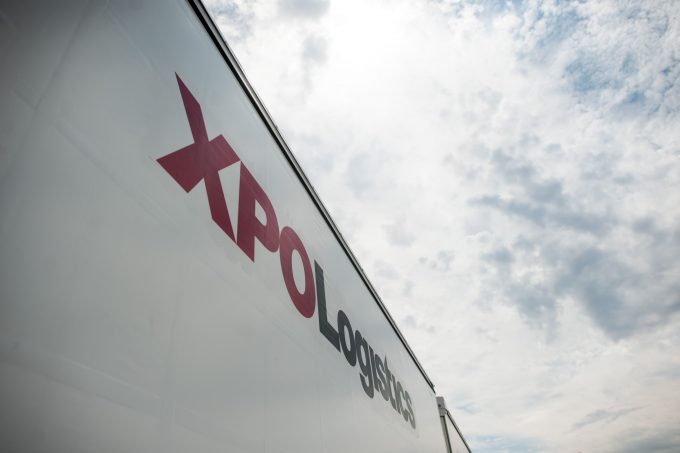 The bankruptcy of UK high street retailer House of Fraser dented XPO Logistics' quarterly profits to the tune of some $15m, according to the latest financial report released late yesterday.
"The company has updated its full-year 2018 target for adjusted ebitda to approximately $1.58bn, from at least $1.6bn. The revised target for adjusted ebitda primarily reflects the impact of a customer bankruptcy in the third quarter. The company has reaffirmed its 2017–2018 target for cumulative free cash flow of approximately $1bn," it said in a statement.
Chief executive Bradley Jacobs confirmed the bankruptcy in question was that of House of Fraser, a 20-year customer, which formally entered administration on 10 August.
He said XPO had offered "help", but new owner Mike Ashley, who acquired the business for £90m on the day of its bankruptcy, had "other plans".
"The bankruptcy was a blip; a non-recurring event. It was unfortunate and regrettable, but it is in the past and we have moved on," he told The Loadstar.
And he defended the company's client portfolio mix: "We have a very diverse customer base – we have over 50,000 customers of all shapes and sizes and our largest 10 customers make up about 10-15% of our business.
"In fact, if you disregard House of Fraser, the third quarter was a blow-out quarter for us – we posted record revenues and record profits and we have a huge momentum in winning new business."
Group revenues increased 11.5% year-on-year to $4.34bn and net profit was $100.8m, compared with $57.5m in the third quarter of 2017.
Adjusted ebitda for the quarter was $414.9m, compared with $369.6m the same period in 2017, and reflected "the impact of a $15.6m charge" related to the House of Fraser bankruptcy.
Mr Jacobs said organic growth for the business was 10.5% and said its teams had "closed $918m of new business in the quarter, up 43% from last year, due in large part to our expanded sales organisation and proprietary technology".
He said IT and technology was largely where the remaining capex the company had planned would be deployed this year.
"There are still a lot of investment opportunities for us in terms of technology – the XPO Connect service we launched for our trucking suppliers has been a great success, while in our LTL segment there are four key investment areas deploying artificial intelligence and machine learning to improve pricing, route optimisation, line haul operations and load-building in the trailers themselves.
"All of these will further contribute to future growth," he said.
While its organic growth remained something of an industry benchmark, Mr Jacobs said the company still intended to pursue acquisitions, although he said it would not be completing any deals this year.
"There are not enough days left in the year. We may well announce something before the year-end, but it doesn't really matter whether we close this year or next as acquisitions are a cherry on the cake for us these days.
"The level of discussions has become much more advanced in the last couple of months and this partly because valuations have come down – those conversations were more difficult earlier as there was a greater unwillingness to entertain a sale," he told The Loadstar.