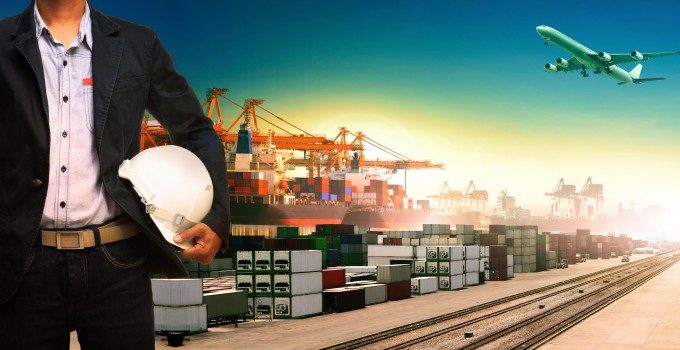 Fast-growing US freight firm XPO Logistics has said it expects to turn a profit later this year after announcing a full-year net loss in 2012 of $20.3m.
In an interview with The Loadstar, chief executive Bradley Jacobs confirmed that he expected the company to move into the black in the final quarter of this year.
"On an ebitda [earnings before interest, tax, depreciation and amortisation] basis the company is forecasting that it will move into the black in the fourth quarter of this year – on an EPS [earnings per share] basis, because of GAPP accounting, there may be a couple of quarters still in the red, and then we'll grow out of that. But on an ebitda basis, on the cashflow we will be generating, we will hit a profit," he said.
The company saw full year revenues of $278.6m, a 57% increase over 2011 revenues, while it posted a fourth quarter ebitda loss of $9.9m on revenues of $108.5m, a whopping 146.1% year-on-year increase, which came on the back of numerous acquisitions the company has made over the last 12 months.
XPO Logistics' hugely aggressive growth strategy, which The Loadstar has detailed, has been based on three key planks: acquisitions, cold starts – launching new offices and sales teams in locations in which it does not already have a presence – and organic growth.
The latest in a series of six acquisitions that have been completed since Mr Jacobs took control of the company in 2011 was announced along with the results. Covered Logistics & Transportation was bought for $8m in cash and $3m in XPO stock. The company has annual revenues of $27m, which Mr Jacobs said he expected to be threefold within "a few years".
"We are going to grow it. It's now approaching $30m in revenue and we aim to get that up to $100m in revenue, and that is what is exciting. It has great relationships with manufacturers and distributors and the United States Postal Service, and with over 4,000 carriers," he said.
"We are focused on growth and what can we do over the next three-to-five years in terms of growing the multiples. If you look at the six companies we have bought, each one of them has a plan in place to scale up dramatically over time. The most attractive aspect is how they can scale up."
However, he also explained that there was a strategic aspect to the purchase. "When we do an acquisition like Covered, we give it access to our IT and our staff development, but what we get in return is a lot of data – its intelligence on all its carriers and trade lanes."
And he said that acquisitions had also mitigated the losses incurred by XPO's investment in organic growth and cold starts. "The acquisitions actually help with profitability because they bring in profits from day one. What dings profitability is organic growth – when we hire people. Unlike my previous job, which was equipment rental where our main use of capital was to buy equipment which you capitalise over five or six years, here you use capital to hire people, which goes onto SG&A [selling, general and administrative] expense and hurts profitability."
But, he added, that type of investment in people is great for long-term growth. "For the first year and a half of a cold start you lose money while it's growing, but after that you start showing a really nice return on capital. Ironically, the faster we invest in growth, even though it's great for the long-term, it hits the short-term profitability."
A further three new cold starts are likely to open this year, although he declined to reveal locations, and he forecast that end-of-year revenues would hit $1bn, with another $300m in revenue from further acquisitions and the remainder from growing existing operations and the cold starts. He denied that there was shareholder pressure to deliver profits immediately.
"Our investors have taken the time to study our business plan. They are long-term investors looking for a big kill; they aren't playing on a short-term momentum," he said, illustrating why an industry, in which there is considerable scope for consolidation – there are 10,000 licensed truck brokers in the US – has yet to see widescale M&A activity.
"There's been M&A in this industry, but typically it's been private equity that buys one or two companies; takes out a bunch of cost; buys it with leverage; plays the cycle and then sells it at the top. There are several successful examples of that, but no one has done it on a large scale because it takes a certain skill set, it takes a certain management team… it takes a certain amount of guts, basically.
"I'm perfectly happy doing that, but it's not the typical business plan – people typically don't want to absorb losses before they hit a profit. But we are looking for the big kill, the massive profit that is going to take place over several years," he said.
In addition, he argued, the nature of the business has meant that few small-to-medium operators have been able grow organically into larger concerns.
"They have been limited by a funny quirk in the way this business works. As you're growing, your working capital increases because you have to pay the truckers fairly promptly, but you don't get paid by the shippers until a month after that, so the difference between accounts paid and accounts receivable keeps growing. Prior to the crisis any small company could hold a beauty contest with the banks and get credit, and that's not the case now."
An original list of 1,000 possible acquisition targets has now been whittled down to about 100, from which the next acquisitions will come. "We won't buy all of them – we just don't have the time to do that, but that's the list we are focused on."
While truck brokerage remains the largest contributor to revenues, XPO also has freight forwarding and express transport arms, which are expected to grow faster though cold starts and organic means rather than by acquisitions, and Mr Jacobs flatly ruled out buying into the trucking business itself, despite voicing concerns that the US haulage industry is heading for a major capacity crunch in the next few years.
"When I was looking for a new industry to consolidate, I began looking at trucking. I met lots of companies and thought I would buy a bunch of them and create a company in the trucking business worth tens of billions of dollars. But the amount of capital expenditure required was huge. Then I stumbled on truck brokerage and it reminded me of the first company I had in the oil trading business, which was non-asset based, and the returns were far better. It's best for us to stay non-asset based.
"We don't need to own the trucks. We have 22,000-plus carriers that we are always talking to and they need our freight. Say a guy has 15 trucks – he certainly doesn't have a few hundred sales staff going out looking for freight. There is a reason for him to outsource that freight finding capability to us."
And despite the relative maturity of the US economy Mr Jacobs has ruled out investing abroad, for the time being. "Our freight forwarding arm does international business in ocean and airfreight, but for now the majority of our business will stay in North America because there is such a long runway in front of us. There are so many opportunities to do things here; there are so many people we can hire; and there are so many good companies to buy. Why take the additional risk and uncertainty and diffusion of effort and time of the senior management team to do stuff globally?"