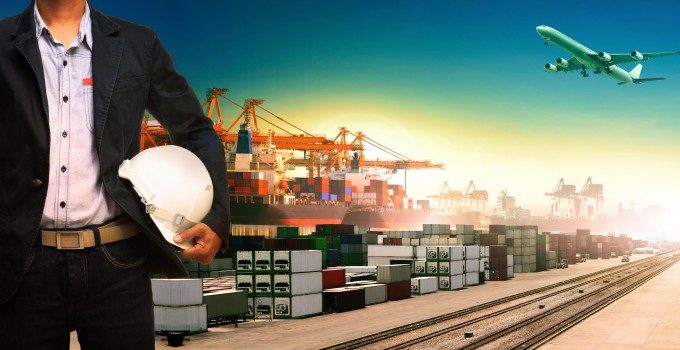 It is most likely that you will never have heard of XPO Logistics. That is because it is a very young company led by a man who has very little experience in freight, but a lot of experience in building up successful businesses.
The Loadstar first read of Bradley Jacobs a few months ago, after he, and a group of minority investors under the aegis of Jacobs Private Equity, raised $150m in cash and ploughed it into Express-1, a US firm offering express services, freight forwarding and truck brokerage (an American term for less-than-truckload consolidators), with the stated ambition of building a $5bn revenue company almost from scratch.
Either the man harbours astonishing ambition or he's a lunatic – or possibly both. Whichever, The Loadstar has subsequently been following the fortunes of XPO with great interest.
The truck brokerage business, commonly estimated to be worth $50bn a year in revenues in the US, is where much of his focus is, as he seeks to build up XPO through a series of acquisitions – "it's an industry begging to be consolidated," he said in an early interview – and through a series of "cold starts", setting up new XPO offices and operations around the US.
Cash for these ventures comes not only from his initial investment, but also a common stock offering completed this March that raised $137m, and took the company's cash reserves from $70m to around $200m – a warchest.
So a question and answer session with Wall St analysts last week, following the announcement of its first quarter results, made for an interesting listen, because from the outset it was clear that even after a year or so in the flat-lining world of freight (and reporting a $2.7m loss on revenues of $44.6m) his ambition has not been dimmed.
The results were accompanied by the completion of XPO's first acquisition – South Carolina-based Continental Freight Services for $3.4m, which earned $22m in revenues over the last year, and the pronouncement that it aims to "buy another $250m in revenue by the year-end".
In fact, the scale of its expansion plan is gulp-inducing:
"We have discussions going with over 200 acquisition targets, prioritised by actionability [sic]," he said. "Of the top 50 or so that we are most interested in, over 40 are between $20-150m in terms of gross revenue, although some are substantially bigger and some substantially smaller.
"In terms of business mix of the top 50, about 45 are truck brokerage businesses and the remaining five either expeditors or freight forwarders.
"In terms of timing [of future acquisitions], it isn't as easy to answer because M&A is very unpredictable – people blow hot and cold, things are on then they're off, then they're on again; there's a certain level of randomness to it all."
He has past form, business-wise. In his early twenties he set up an oil brokerage firm in New Jersey which he sold in 1983. With the proceeds and his personal savings he moved to the UK and set up an oil trading company which became a $1bn concern, and in 1989 he founded a waste management operation in the US that grew into the fifth largest in the country and was sold for $2.5bn.
Then in the late nineties he founded an equipment-rentals company – United Rentals – that would be the world's largest by the time he had finished with it a decade later.
He said the chief attraction of his first logistics acquisition – Continental – was its scalability.
"It's got a rock solid revenue base; great relationships with its customers, but was constrained by carrier capacity… and here we are with all this carrier capacity!"
That capacity has been created by its investment in cold starts – hiring staff to secure and sell trucking capacity, and the efficacy of these operations is evidenced by the first, in Phoenix, which opened in December and has already earned $740,000 – and will be further enhanced by bringing more staff into the acquisitions.
"We would like to increase it [Continental] to a $50-75m business over the next few years without much capital investment."
The other key to rapidly acquiring on such a large scale is the landscape of the truck brokerage business in the US.
Firstly, there is very little competition for many of the smaller deals, he said.
"There is no private equity in the industry, and once in a blue moon we come up against one of the strategic buyers. But our belief is that over the next few years capacity is going to be tighter and he who has the truck wins."
Secondly, many of the smaller truck brokerages are constrained from growing by the paradoxical nature of the business.
"The way that truck brokerage works is that the faster you grow the more capital you need, because you have to pay the truckers very quickly but the shippers don't pay you for a month.
"There is some other [type of] financing available but terms are bad and it makes sense to offload some of that negative aspect of financing to us."
For some sellers, having built up their company over a number of years, Jacobs is dangling the lure of a well-paid retirement; for other, younger owners harbouring their own ambitions, he said he is offering them "the chance to team up with us, get access to our capital and IT systems and grow their business".
What effect XPO's course will have on the global freight industry is hard to say because it is such early days, but if his adventures in other industries are anything to go by, it reasonable to assume that Bradley Jacobs will become a much better known name in freight than he is now.