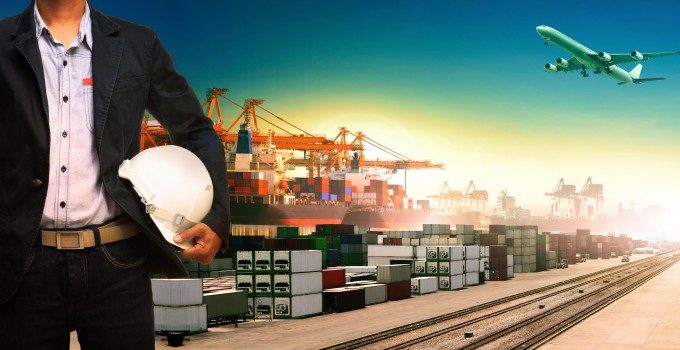 XPO Logistics is in advanced talks to buy one or more large North American logistics providers, after securing a large tranche of funding through equity investors.
Two Canadian pension funds, PSP Investments and the Ontario Teachers' Pension Plan (OTPP) – which has been active in investing in the container terminal sector – have joined with Singapore's sovereign wealth fund GIC to invest $700m in North America's fastest-growing logistics provider.
XPO Logistics chief executive Brad Jacobs told The Loadstar that the primary motivation for seeking the investment was the increasing frenzy of its acquisition activity.
"Over the past three to four weeks the activity on acquisitions was picking up and, following a high-yield bond offering we issued a couple of weeks ago, our advisor Morgan Stanley suggested we look at some additional investment," he said.
When speaking to The Loadstar in late July, Mr Jacobs had said that the company had a war chest of around $1bn for acquisitions, but it would appear that the size of potential targets has increased exponentially.
"We are talking to several medium-to-large companies that are active in truck brokerage, last-mile deliveries and contract logistics, and they are very attractive opportunities for us that require a large funding base.
"There is nothing definitive or signed but the level of discussions is very high, both in terms of the number of companies and their size," he said.
With the $700m and further possibilities to raise debt, the company now has over $2bn to spend and, as a result, it has raised its 2017 financial targets to approximately form revenues of $7.5bn to $9bn and EBITDA from $425m to $575m, which Mr Jacobs said was "strictly due to the revenues and profits that will come from acquisitions".
He added: "We are growing in two ways – organically and through acquisitions. Organic growth is good and will continue, and with the acquisitions further revenues and profitability will be acquired."
XPO Logistics' management met with five possible sources for funds. Mr Jacobs described PSP, GIC and OTPP as "very sophisticated global investors".
The investment secures the three funds a combined 22% of XPO Logistics, with Mr Jacobs's own private equity fund holding a level slightly above that and the remainder traded on the New York Stock Exchange.
The three funds will not, however, take seats on the board of the company, although Mr Jacobs said they will be give one observer right, meaning they will have access to the same information as the board.
XPO recently completed its largest acquisition to date with the purchase of New Breed Logistics, a blue-chip contract logistics operation, for $615m. It raised $500m of that through a bond issue which is currently trading at 105-106.