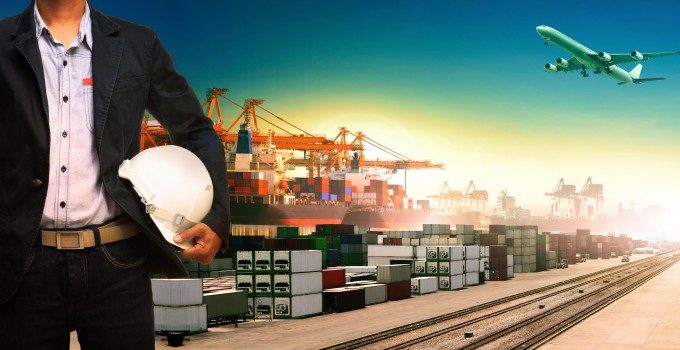 XPO Logistics is set to bring its portfolio of last-mile delivery services to the European retail sector following its recent acquisition of European haulage and forwarding giant Norbert Dentressangle.
In an interview with The Loadstar, XPO Logistics chief executive Brad Jacobs said that two months after purchasing an large controlling stake in the majority family-owned business, the opportunities of cross-selling services between Norbert – rebranded as XPO Europe – and the rump-XPO business had begun to manifest themselves.
"One of the most enjoyable aspects of the last couple of months has been travelling around Europe and talking to Norbert's customers, which are a lot of major blue-chip companies.
"And one thing I continually heard was that there this is a huge demand for high quality last-mile delivery services across Europe for retailers and especially in the heavy goods sector – they are asking us to bring that expertise to Europe. There is a lot of opportunity for growth at XPO Europe by doing that," he said.
In North America XPO has spent the last couple of years building up its last-mile delivery capabilities through a series of acquisitions, the largest of which was its $365m purchase of 3PD in 2013.
3PD was a non-asset-based 3PL that specialised in the final-mile delivery to consumers, and subsequent home installation, of heavy goods – principally white goods, appliances and furniture – on behalf of major retailers. That market was estimated to be worth $12bn in deliveries a year in the US, of which about a third was carried out by logistics service providers and transport operators, and the remainder undertaken by retailers' in-house transport teams.
3PD held a 13% market share, followed by Exel, with an estimated 7.5% share; JB Hunt had 5% and CEVA, 4.5%.
XPO bolstered its position in the last-mile segment by further buying Optima, Atlantic Central Logistics and UX Specialised Logistics.
The subsequent volume of XPO's last-mile deliveries has expanded considerably – last year it undertook 1.2m deliveries in the second quarter in North America, while in the same period this year it rose to 2.6m deliveries and is on course to make more than 10m deliveries to consumers' homes across the full year.
Mr Jacobs said that cross-selling to existing Norbert customers had already taken place, and next month XPO will open a contract logistics facility in Pennsylvania "to support a Spain-based retailer in expanding its US footprint".
"Our European operations have served this customer for years – now it's an important new relationship for us in North America as well," he said.
Given the sheer size of the acquisition, it is unsurprising that buying Norbert came with considerable challenges, including a court case launched in Paris that concluded with XPO being awarded an injunction against a Norbert Dentressangle shareholder in an attempt to prevent Elliott Capital Advisors from transferring its recently acquired equity interest in the company to any third party other than XPO.
"We now have a share ownership of 86.25% of Norbert Dentressangle and we control the board – the company is under our aegis," he said, adding that the integration process was "better than expected".
Mr Jacobs told The Loadstar that the short-term acquisition strategy would be "two-pronged", focusing on North America and Europe, and although it was experiencing a summer lull, it would "pick up" once the holiday period was over.
"Asia will likely be part of our company in the future, but in the present time our focus is North America and Europe," he said.
The second quarter, which included 22 days of Norbert revenues, saw the company report a gross revenue growth of 109.3% year-on-year to $1.2bn, while earnings before interest, tax, depreciation and amortisation (EBITDA) grew to $79.7m, compared to $14.1m in the same period in 2014.
Mr Jacobs said it remained on track to deliver a full-year "run rate" EBITDA of $625m, while it had raised its 2019 outlook to obtaining $23bn in revenues and an EBITDA of $1.5bn.